On June 21, the first batch of samples in the high-temperature material science experiment cabinets (HTMCs) and the fourth batch of samples in containerless experiment cabinets returned with the Shenzhou 15 from space station were handed back to relevant scientists at the Shanghai Institute of Silicate, Chinese Academy of Sciences (CAS).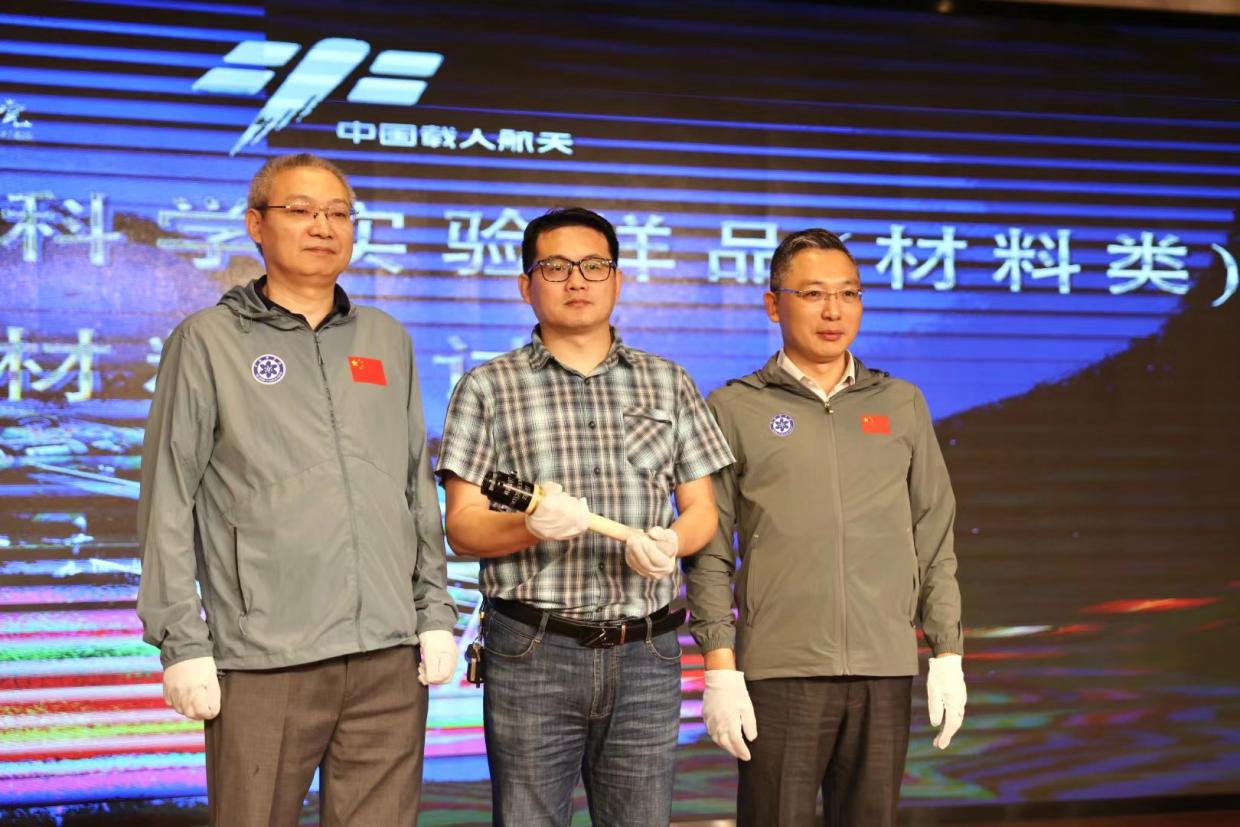 It is reported that these experimental samples returned to the ground from the China's space station with the return capsule of the Shenzhou 15 manned spacecraft on June 4.
Since the successful launch of the HTMCs into space with the Mengtian lab module on October 31, 2022, different in-orbit tasks like assembly and adjustment, function test, scientific experiments and so on have been carried out, and scientific experiments of the first batch of space materials were completed in May of this year.
This batch of samples returned with the high-temperature material package includes five high-temperature experimental samples and three boxes of containerless material samples, which were respectively handed to CAS Institute of Metal Research, Northwestern Polytechnical University, CAS Institute of Semiconductors, CAS Shanghai Institute of Silicate, China University of Geosciences (Wuhan), and Shanghai DianJi University, involving high-temperature alloys, semiconductor materials, functional crystals, etc.
Compared with previous space experimental devices of China, HTMCs have made great development and improvement in heating temperature, sample size, temperature field mode, external control, precision growth, real-time observation, and other functions, effectively expanding the depth and breadth of space microgravity research, and will provide long-term support for similar researches on space station. Thanks to the upgrading and expansion of functions, HTMCs are capable of supporting researches of different materials, including functional crystals, superalloys, new metal alloys, semiconductor materials, special glasses, nanomaterials, biomaterials and many others, which will promote researches on composition, structure, performance regulation and mechanism of materials under micro-gravity environment, and is of great significance for China to break through key scientific and technical problems of urgently needed significant materials.