On the morning of June 21st, School of Design and Arts (SDA) held the International Design Week Presentation and Exhibition in conference room 3A213 of the Technical Center of Minhang Campus. Peng Ruirui, Deputy Director of Office of International Cooperation and Exchange (OICE), Professor Ling Min, International Exchange Advisor of our university, overseas renowned teachers, university leaders, faculty and student representatives attended and exchanged ideas.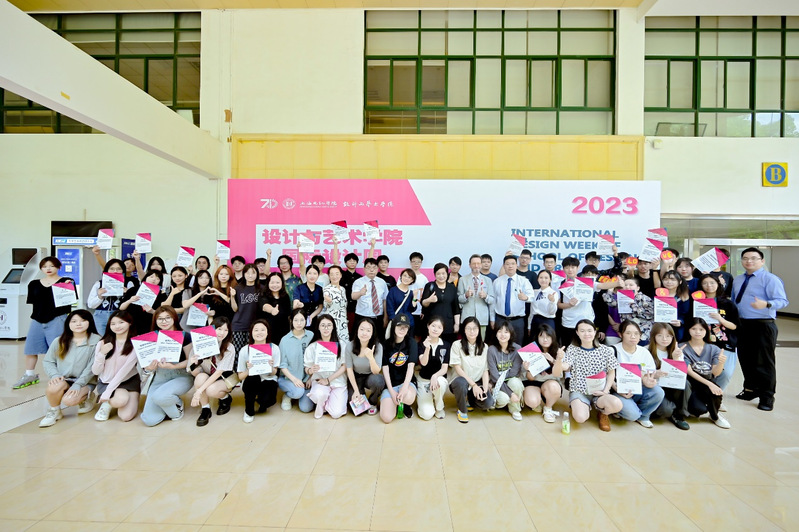 The event showed the excellent results of two international teaching workshops during SDA International Design Week. Among them, the Design Thinking Workshop was mainly taught by Kuchner, SDA overseas famous teacher and part-time professor of Tongji University. With the theme of "Design Thinking Promotes Sustainable Innovation", he integrated online and offline teaching, combining lectures, student social practice, team coaching, design review, final design and exhibition. The Universal Design & Future Design Workshop was presented by Zhang Yanfang, another SDA overseas famous teacher from Kyushu University. This workshop combined lectures, model making, scheme refinement and design publication under the theme of "Design Techniques × Future Design for Children's Social Issues". It was aligned with international competition, and all works will be presented to 2023 SDGs. The two workshops produced a total of 11 student works. After expert review and student voting, the Best Expert Review Award and Most Popular Award were presented. The on-site award presentation pushed the atmosphere of the entire event to a climax. Finally, Professor Ling Min, the International Exchange Advisor of SDA, gave a summary speech. She fully affirmed the achievements of the International Design Week and raised high expectations for SDA's future international education.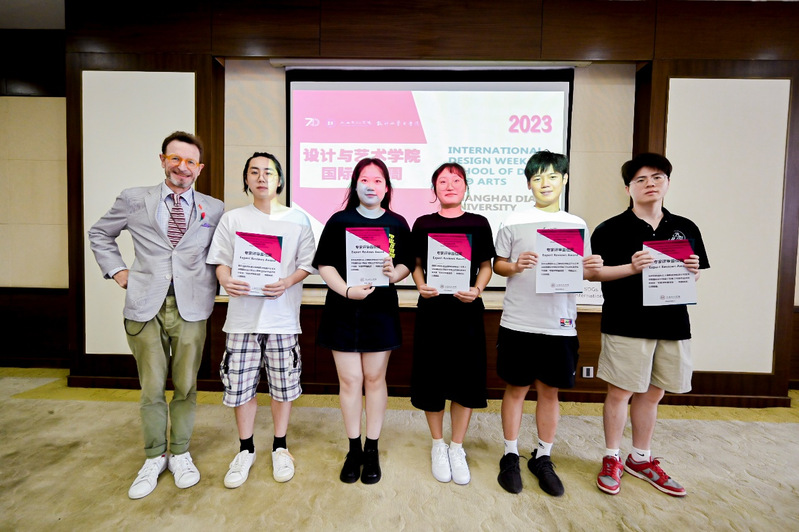 The International Design Week is one of a series of activities organized by SDA in response to SDJU's international education strategy. Relying on the university's overseas renowned teacher project, the Internet Design Week was carried out during mini semester. It has played a positive role in opening students' international perspectives and improving faculty teaching. In the future, SDA will accelerate the pace of international education and strive for greater progress under the guidance of OICE and International Exchange Advisor.