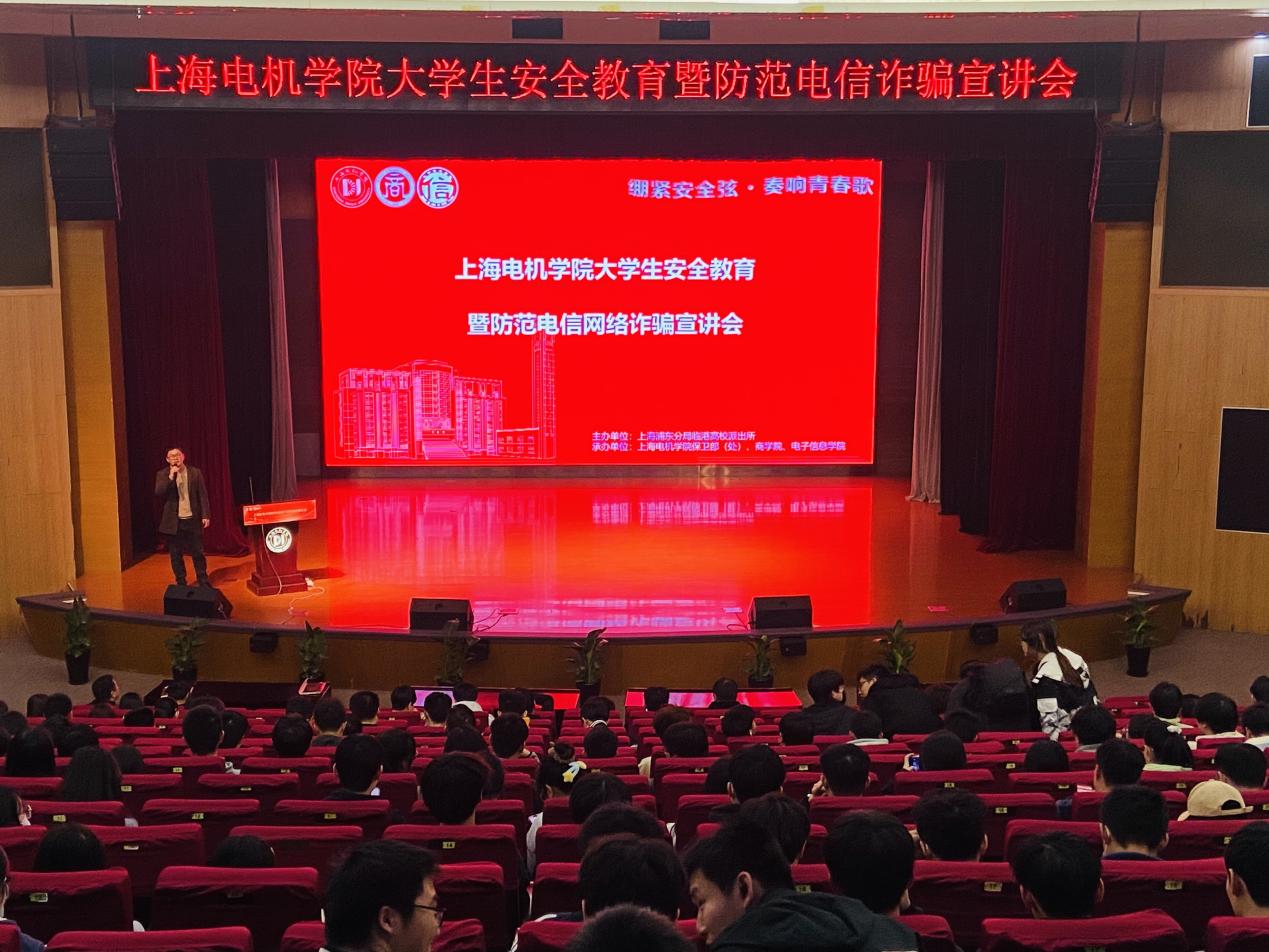 March brings new life to Shanghai Dianji University, with flowers and green plants vibrant and sprouting with abundance. On the evening of May 8th, with strong support from Police Station of Lin-gang Universities (PSLGU), Zhang Hua, PSLGU Deputy Inspector, invited by SDJU School of Electronics and Information Engineering (SEIE), School of Business (SB) and Security Office, gave SDJU students a teach-in on campus safety revolving around telecom and online fraud prevention, aiming to guarantee property safety and personal interests of teachers and students, contribute to build a safe campus and curb the recent escalating incidence of telecom and online frauds. The activity was chaired by Yuan Liang, Deputy Secretary of CPC SEIE Committee and SEIE Vice Dean.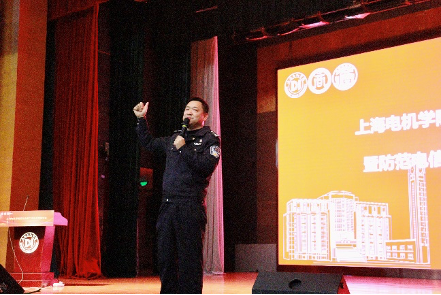 Officer Zhang presented the latest on-and-off campus telecom and online fraud cases, played videos, and interacted with attendees. He explained laws and regulations by expounding fraudulent cases, popularized common fraudulent tricks and precautionary approaches, thus effectively improved listeners' ability to discern and prevent frauds to better safeguard their life and property.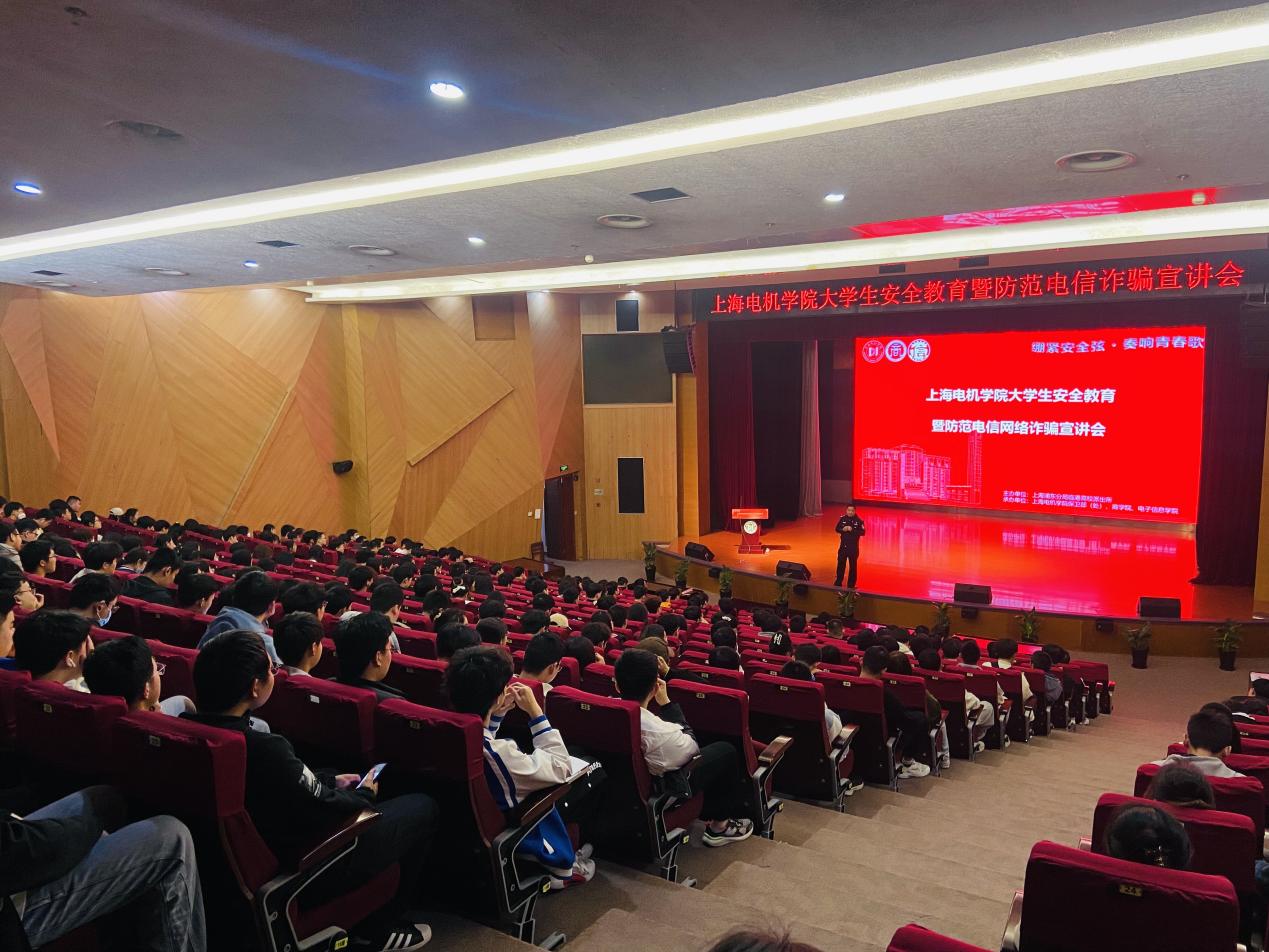 Telecom and online frauds are utterly preventable. Looking ahead, SDJU is sure to persist in safety education, implement targeted measures to raise anti-fraud awareness, and strive to build a solid defense against fraud and thus a more harmonious and secure campus.