In order to strengthen the construction of civilized campus, promote the "Learn from Lei Feng Month" activity to go deep and solid, further popularize health knowledge and raise health awareness, CCYL SDJU Committee plans to carry out a series of activities themed on Healthy and Dynamic Campus. The first activity, "What do you know about medical knowledge", joined by Shanghai Donghai Geriatric Nursing Hospital (SDGNH), was held in Squareof Student Affairs Center on the afternoon of March 9th, attracting over 100 teachers and students.
Secretary of CCYL SDJU Committee Zhang Ke first gave a warm welcome to SDGNH staff, and then made clear the significance and forms of the series of activities. Secretary Zhang also pointed out that building a nice campus and a high-quality university relies on everyone, and called on students to get off line, walk out of dorms and go outdoors more, pay attention to physical and mental health, and play active roles in building a healthy campus.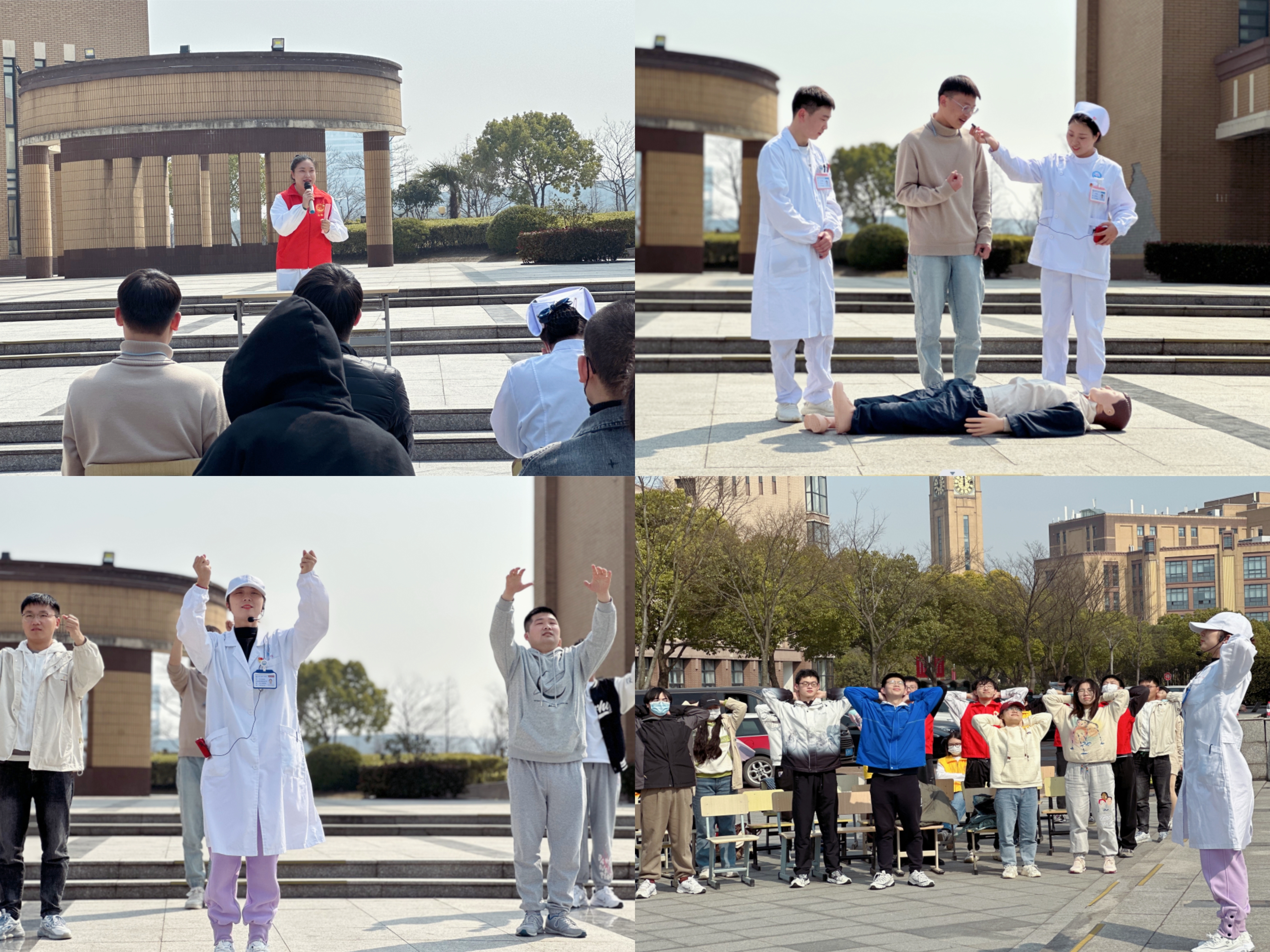 Activity of the day involved three aspects. Firstly, SDGNH doctors demonstrated cardiopulmonary resuscitation (CPR) emergency rescue, displayed keys points of this first aid skill, and guided students from a professional standpoint to learn first aid in the protecting themselves and helping others. To ensure students perform CPR at critical moment competently, one-on-one field training was also arranged. Next, doctors took the diet problem of the elderly as the entry point, urged students to imagine the scenario of "My 70s" from angles like weight loss, drinking water, eating, sports and so on, leading teachers and students on spot to think and discuss. And then, doctors explained knowledge of cervical spine in detail, and explained the harm to the cervical spine when playing with mobile phones and sitting for a long time. Later, shoulder and neck exercises were taught on site and attendees were led to put down their phones and move their bodies.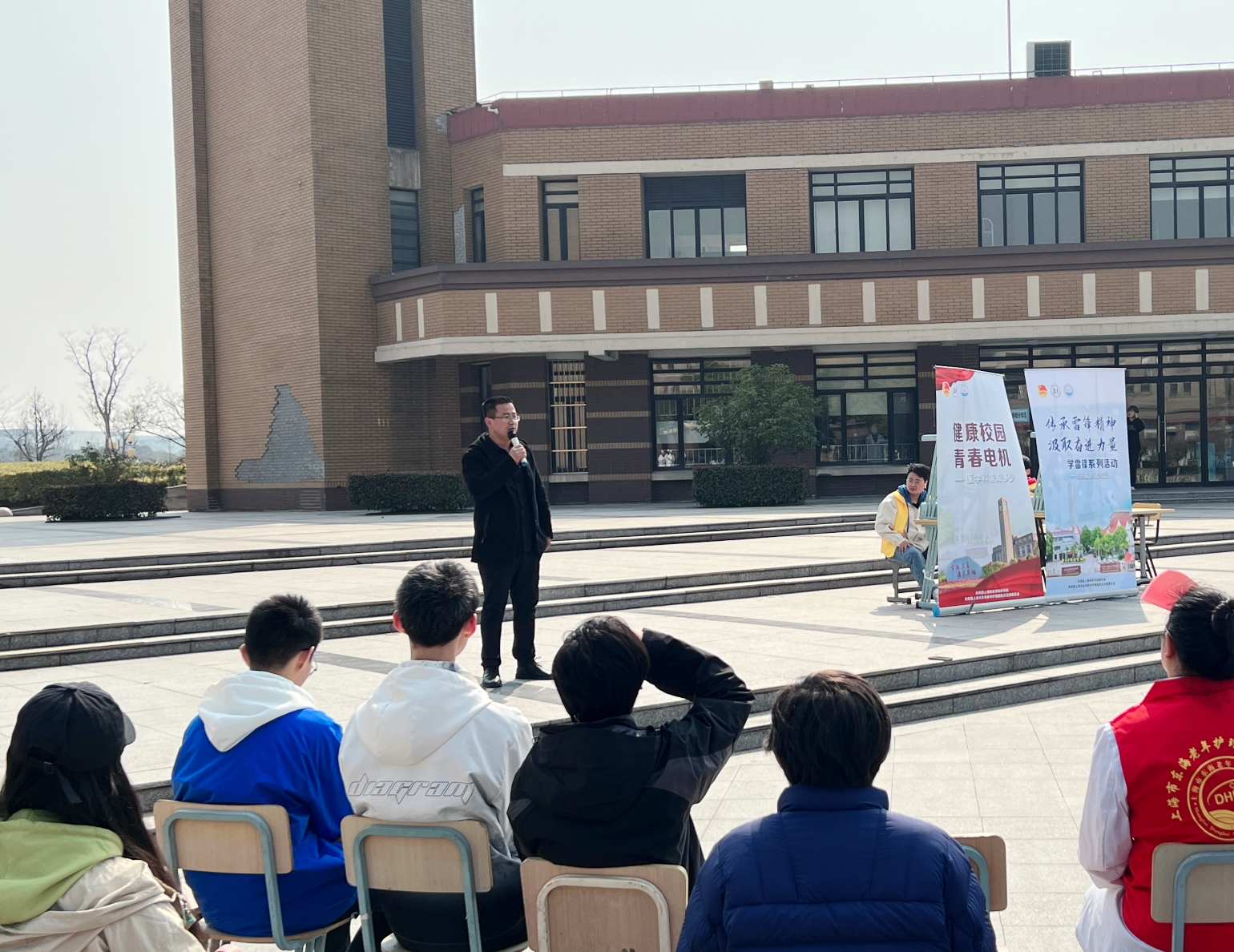 Yang Qingliang, the concurrent deputy secretary of CCYL SDJU Committee, thanked the medical staff for their wonderful medical skill and knowledge, and put forward two hopes. The first was for attendees to learn for practical needs, and apply knowledge and skills of the training in real life. He also hoped students to practice volunteerism, go to communities and hospitals, bring care, joy and warmth to the elderly, carrying forward responsibility of SDJUers.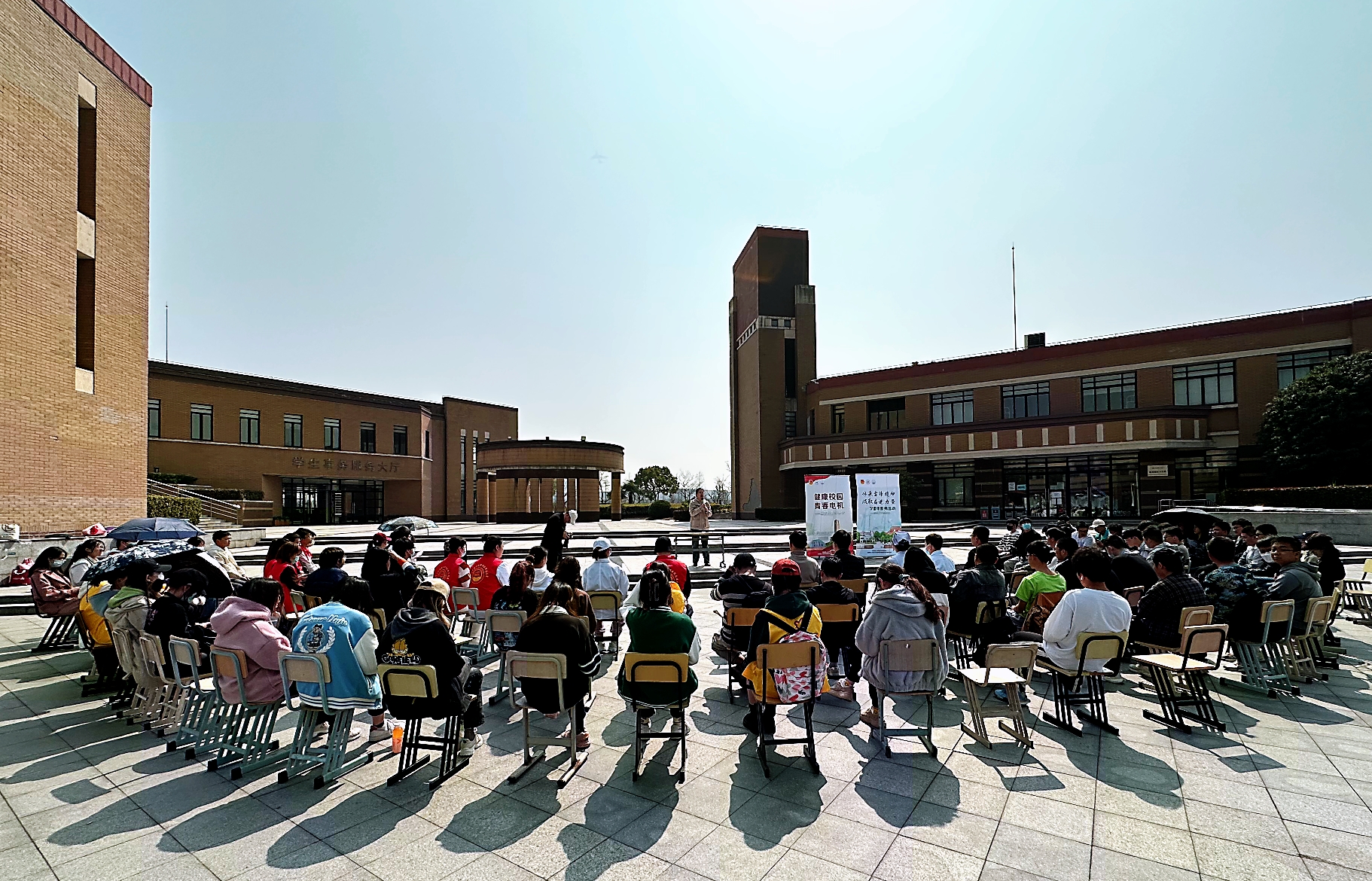 Next, CCYL SDJU Committee will carry out more theme activities such as first-aiding training, medical lecture, health knowledge contest, by joining hands with Shanghai Municipal Center for Health Promotion, Red Cross Society of China Shanghai Branch, Red Cross Society of China Shanghai Pudong New Area Branch, Shanghai Sixth People's Hospital, to spread health campus concept, build health platform, and help young students to grow up healthily.