On December 25, 2022, under the guidance of China National Committee for Graduate Education of Translation and Interpreting (GETI), jointly sponsored by our university, Shanghai University and Xianda College of Economics and Humanities SISU, and co-organized by SDJU School of Foreign Languages, Shanghai University Center for Translation and Publishing, College of International Education of Shanghai University, School of Foreign Languages of Xianda College of Economics and Humanities SISU, Shanghai Ruyi Training School, and Shanghai Shiyu Translation Co., Ltd., the Interpretation Final and Awarding Ceremony of the 4th Ruyi Cup Chinese Culture International Translation Competition was successfully held. Yang Junjie, SDJU Vice President, Zhang Yushuang, Dean of SDJU School of Foreign Languages, scholars and students from universities across the country participated in this online ceremony.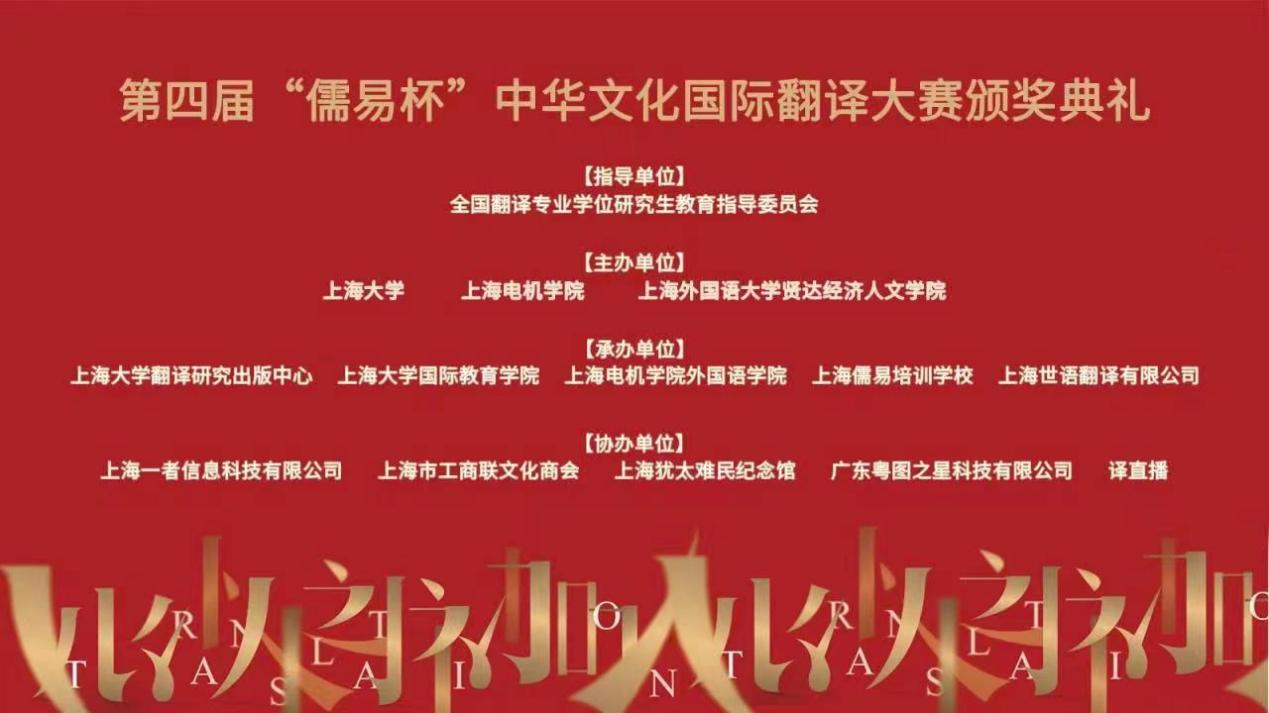 In his speech, Yang Junjie extended a warm welcome to experts, scholars, contestants, guests, and friends from all over the world, and expressed warm congratulations to prize-winners. He talked about the technology-based and application-oriented school-running strategy of SDJU and the development goals of "catering to advanced manufacturing and modern service, building an open higher technical education system, and striving to build a high-level applied technology university with distinctive characteristics", pointing out that in the context of the Party and China's efforts to carry forward excellent traditional Chinese culture, the translation circle holding a Chinese cultural translation competition, and its aims of facilitating learning through competition & training are of great significance for cultivating translation talents. He firmly believes that with the continuous advancement of the Ruyi Cup, excellent traditional Chinese culture will be better understood and more widely accepted by different countries and nations, and the sharing Chinese wisdom is bound to provide inspiration in solving problems of the international community.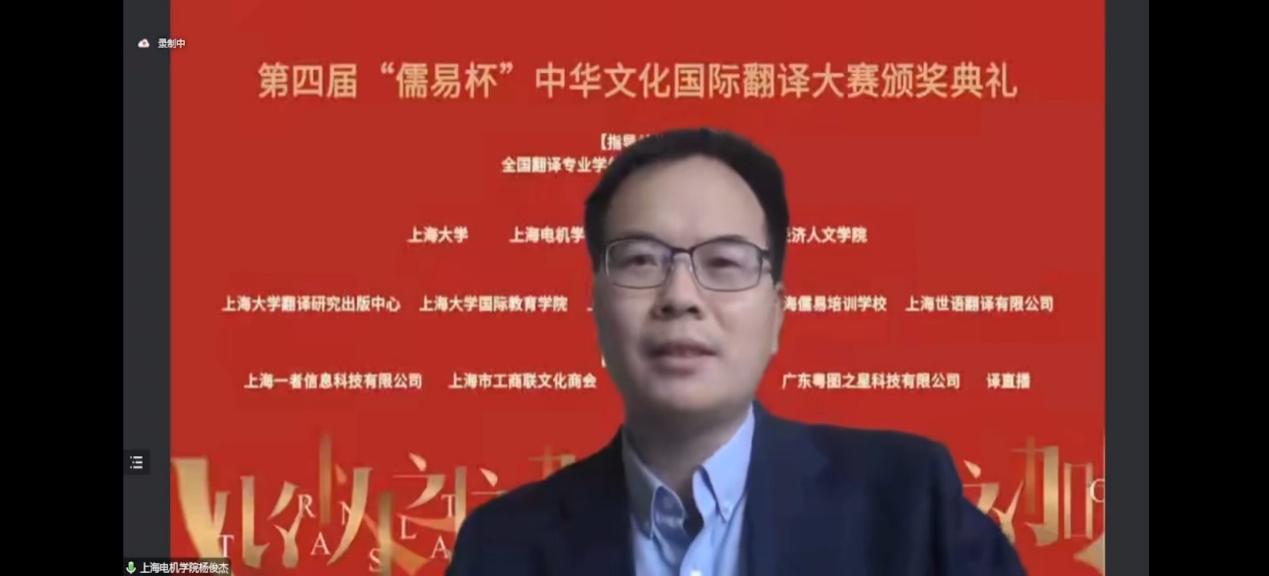 Afterwards, Huang Youyi and Wang Gangyi, both former deputy directors of CICG, Zhao Junfeng, GETI deputy chairperson, Zhang Ailing, GETI secretary-general, Yang Junfeng, former vice president of Dalian University of Foreign Languages, and Cao Bin, secretary-general of Ruyi Cup Organizing Committee, delivered speeches respectively. Finally, Zhao Yanchun, director of Shanghai University Center for Translation and Publishing, delivered his closing speech. During the ceremony, 7 representative winners from different universities also shared their experiences and feelings.
Ruyi Cup aims to spread Chinese culture, convey Chinese voices, and promote learning through competition and training. The 2022 competition was jointly held by 230 schools and enterprises around the world, setting records in multiple fields. The 8-month competition included English, Japanese, German, Russian, French, Korean inter-translation with Chinese, Chinese and English interpretation. A total of 6,587 students from 528 colleges and universities signed up, 138 college teachers participated in the evaluation, and 896 contestants won awards. Ruyi Cup was successful held four times and it's bound to draw more universities and enterprises and contribute to spreading excellent Chinese culture wider. (By School of Foreign Languages)