In order to actively promote the strategy of strengthening SDJU with talents in the new era, attract domestic and overseas young talents, strengthen academic innovation and cooperation among outstanding young scholars, and accelerate the pace of building a high-level applied technology university, on December 23rd, the first SDJU Moon River International Young Scholars Forum of was successfully held. The one-day forum was held online with main forum plus discipline-focused sub-forums, and more than 200 people over the world participated. The main forum was chaired by SDJU Vice President Yang Junjie.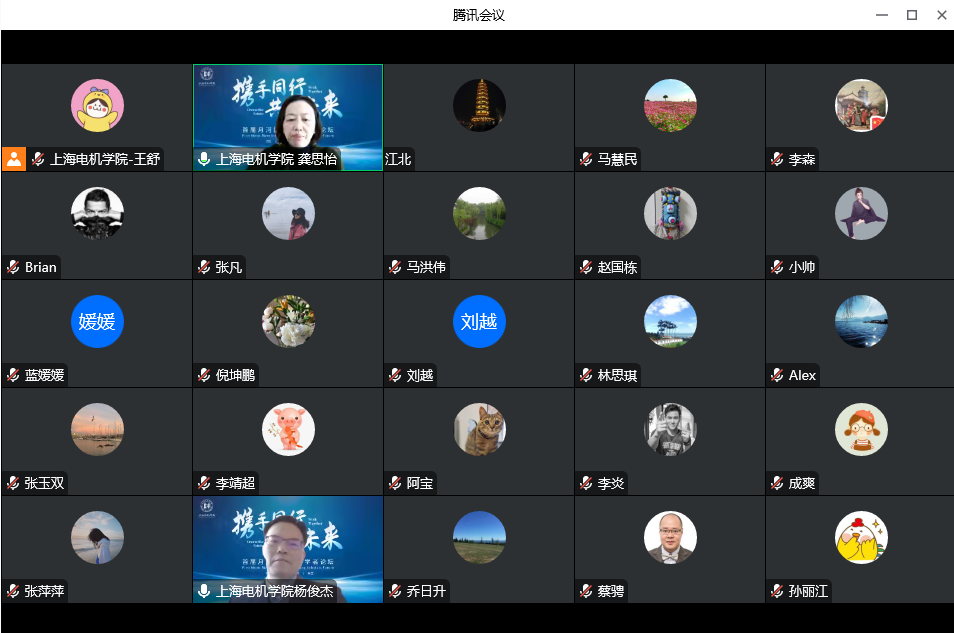 Gong Siyi, Deputy Secretary of CPC SDJU Committee and President of SDJU, delivered her welcome speech. She pointed out that for nearly seven decades, SDJU has been upholding technology-based and application-oriented school-running strategy, adhering to aligning education with industry, aiming to serve its role in forging Shanghai into a science and technology innovation center and supporting the development of key industries in Lin-gang Special Area, and striving to emerge as a university in consistent with needs of Shanghai socioeconomic development and advanced manufacturing industries. Our university insists on building a high-level talent team as top priority in development, and continuously strengthens faculty team by recruiting and nurturing simultaneously. Besides, SDJU endeavors to establish and better its system for development of young teachers, and build a good platform for them to grow. At present, SDJU is speeding up its stride toward a national model university of applied technology, thus new blood is urgently needed for deep involvement in industrial development and better student education. Standing at a new starting point in history, SDJU will make good use of geographical strength of Shanghai and the policy advantages of Lin-gang to hire talents from home and abroad universities and enterprises, and accelerate building SDJU into a local hub with high-level talents. And we are looking forward your inquiry and application.
Ma Huimin, director ofHR Office, made a comprehensive introduction to SDJU history, status quo, and HR policy. Ma introduced SDJU school-running strategy and elaborated the overall situation of SDJU's efforts to become a high-level university in applied technology in talent cultivation model, applied technology discipline system, promotion of aligning industry with education, and international programs, etc. With an emphasis on the development strategy via pooling talents, Ma explained the general idea of the strategy, and presented the faculty development philosophy of "developing SDJU by gathering talents, and career advancement guaranteed for diligent staff". Ma also outlined incentive plans of Shanghai and SDJU as well as other supportive mechanisms of Lin-gang Special Area and SDJU, extending SDJU olive branch.
Professor Li Jingchao, ViceDean ofSchool of Electronics and Information Engineering, and Lin Siqi, associate professor of School of Materials Science and Engineering, as representatives of young teachers of SDJU, shared their growth stories, and explained how to integrate personal development with SDJU planning in higher individual breakthroughs. Then, Dr. Wang Xinshao, a young scholar at Oxford University, regardless of jet lag and other inconveniences, shared his experience and achievement of study and research in the field of deep learning, and presented an extremely cutting-edge professional report.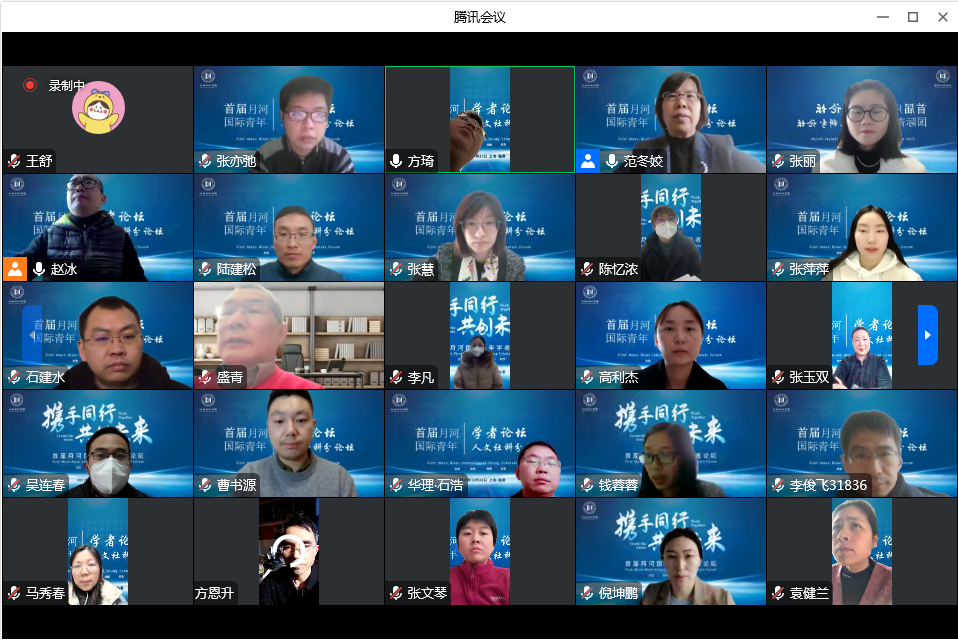 In the afternoon, five disciplinary sub-forums, namely, materials science sub-forum, electronic information sub-forum, economic management sub-forum, electrical and intelligent manufacturing sub-forum, and humanities and social sciences sub-forum, hosted by secondary schools were held. Through special reports, academic discussions, exchanges and interactions, scholars conducted in-depth discussions with other participants on international academic frontier issues and hot researches in positive and enthusiastic atmosphere.
Moon River Forum adheres to the purpose of "communication, cooperation, innovation and sharing", focuses on academic topics revolving around advantageous SDJU disciplines and other emerging industries like intelligent manufacturing and AI. The forum is an important measure for SDJU to build high-caliber talents to inject vitality and impetus to SDJU development. In the future, SDJU will continue to expand more ways for recruitment, hire eligible talents, and actively broaden platforms to facilitate career growth of young teachers.