In order to further strengthen the cohesion of the Chinese nation, promote student exchanges and communication among all ethnic groups, and enrich campus life, SDJU held the Ethnic Minority Cultural Exchange i.e., the Third Fun Games of Ethnic Minority Students with the theme of "Red pomegranate seeds, strong national feelings" on November 18.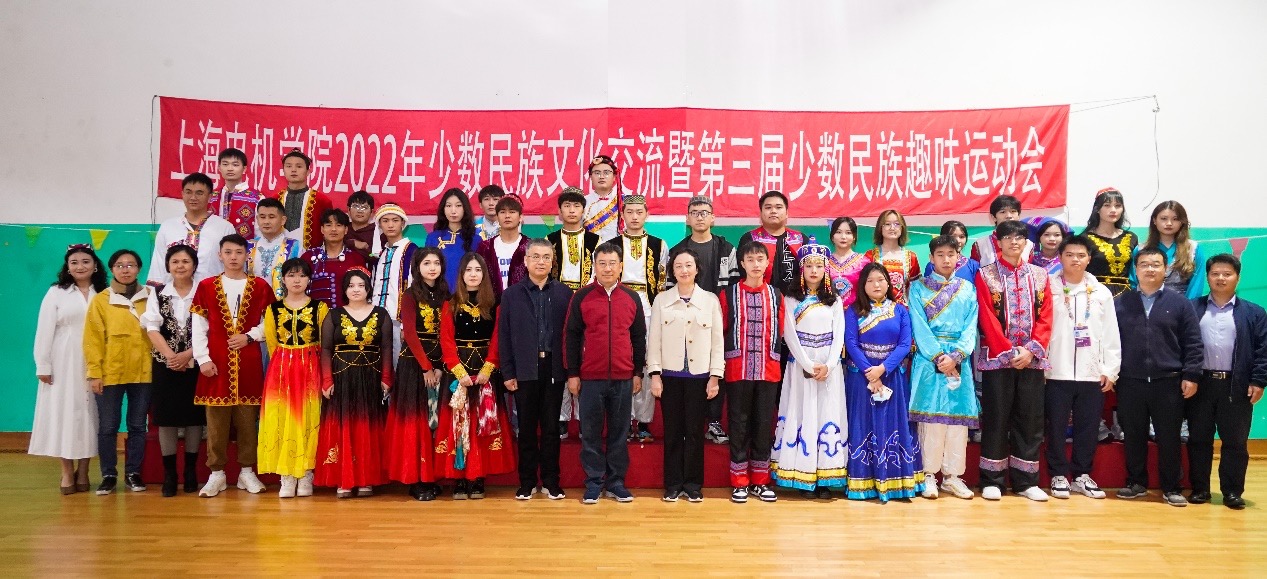 Early in the morning, Lu Xionggang, Secretary CPC SDJU Committee, Gong Siyi, Deputy Secretary of CPC SDJU Committee and President, Vice President Wang Zhiheng and other school leaders came to the scene, expressed wishes for a successful event, cordially communicated with classmates, actively participated in cultural experience activities, and took photos with students.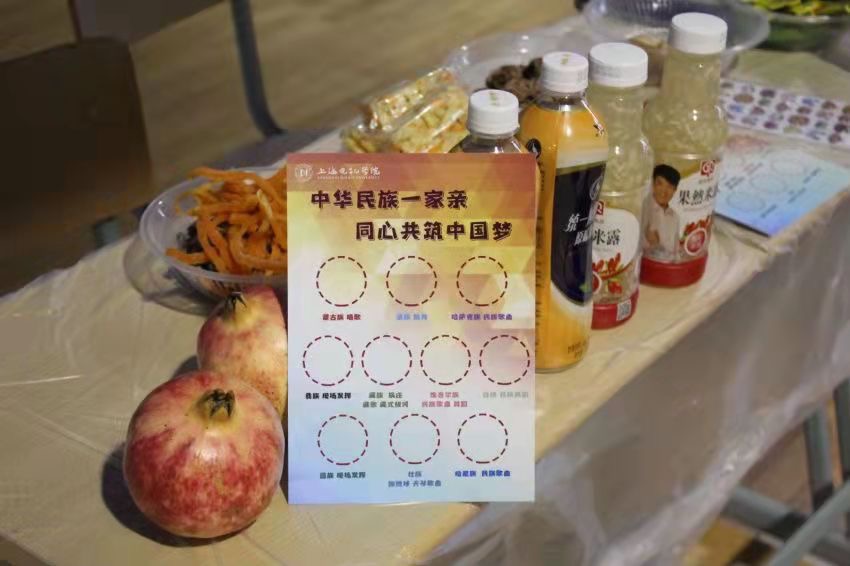 Students from Hani, Miao, Yi, Zhuang, Mongolian, Hui, Bai, Tibetan, Uygur, Kazakh and other ethnic minorities dressed in their respective traditional ethnic costumes shared ethnic cultures, displayed ethnic costumes, engaged in special activities, and introduced ethnic cuisines. Tibetan tug-of-war, Mongolian wrestling, spinning top, throwing pot, throwing hydrangea, learning the ethnic song and dance and other unique ethnic activities were indeed wonderful, participating students sang and danced, laughed again and again. Through listening, watching, tasting, learning, practicing and other "immersive experiences", students not only shortened their distance but also had a deeper understanding of the characteristic cultures and customs of various ethnic groups.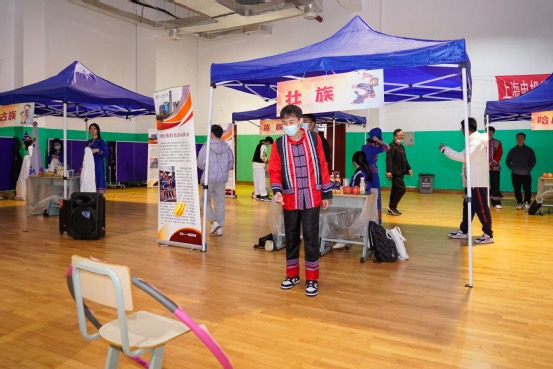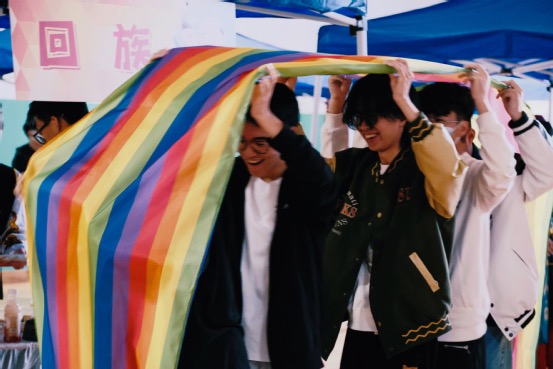 During the fun games, individual events such as shooting, archery, Cuju, stones touching, as well as group events like rotating football, fun tug of war, and basketball combined fun, entertainment, motility, and experience together. These activities not only enriched the campus life of students, making students realize the happiness of sports, but also strengthened the exchange and communication among students, thus creating a better campus cultural atmosphere. The fun games also set up volleyball padding, shuttlecock, single rope skipping and other online events, so students could participate by way of video recording, thus experiencing and sharing the passion and happiness of sports.
As an important part of SDJU's ethnic minority cultural activity, the Ethnic Minority Cultural Exchange. i.e., Fun Games of Ethnic Minority Students has been successfully held for three years. It has set up a stage for students of all ethnic groups in our university to enhance exchanges, deepen friendships and improve themselves. It has also become an important window for teachers and students to deeply understand ethnic minority cultures. Up to now, SDJU has a total of 967 ethnic minority students, involving 35 ethnic minorities. Like fiery red pomegranate seeds, students of all ethnic groups hold hands tightly, united and forge ahead, and paint the most beautiful picture of modernization and common development together! (By Department of Student Affairs, School of Business)