On October 21, the Theater of Lin-gang Campus witnessed the launching ceremony for SDJU volunteers to the 5th China International Import Expo (CIIE). 100 SDJU Little Leaves were mobilized and ready, raising high their powerful youth aspirations. SDJU leaders, heads of relevant departments, and volunteers attended, and the ceremony was presided over by Yang Pengfei, temporary Deputy Secretary of CCYL SDJU Committee.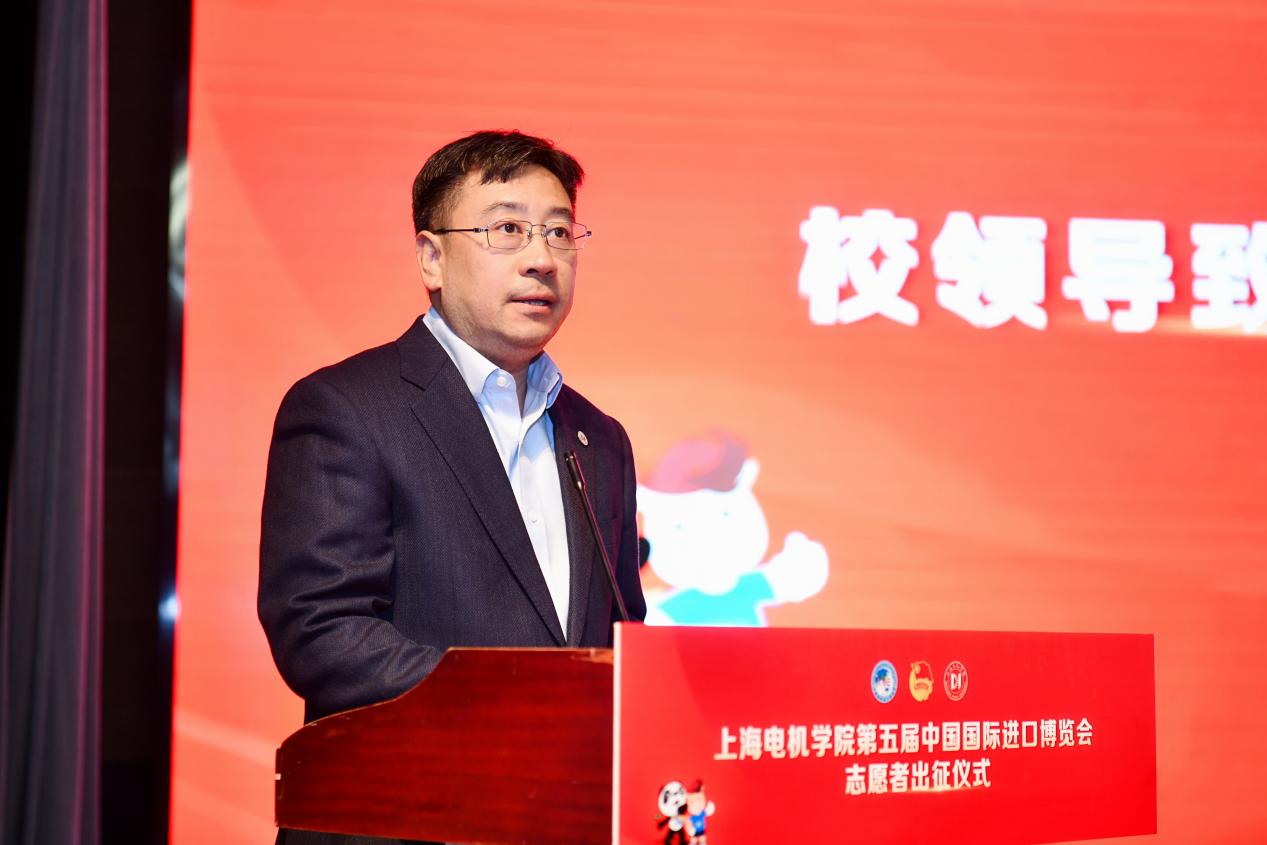 Lu Xionggang, Secretary of the CPC SDJU Committee, encouraged the young volunteers of SDJU in his speech, pointing out that participating in the CIIE is an important task entrusted by the Party and the country, and it is also an important opportunity for the youth of SDJU to proudly show their national identity and responsibility to the world. He hoped that the volunteers would unswervingly listen to the Party's words, follow the Party, improve their political awareness, pursue excellence and courage, maintain unrelenting in epidemic prevention, try hard and never stop to chase their dreams, contribute to CIIE, and show the spiritual outlook of the youth in the new era with high-spirited attitude, great passion and thoughtful service.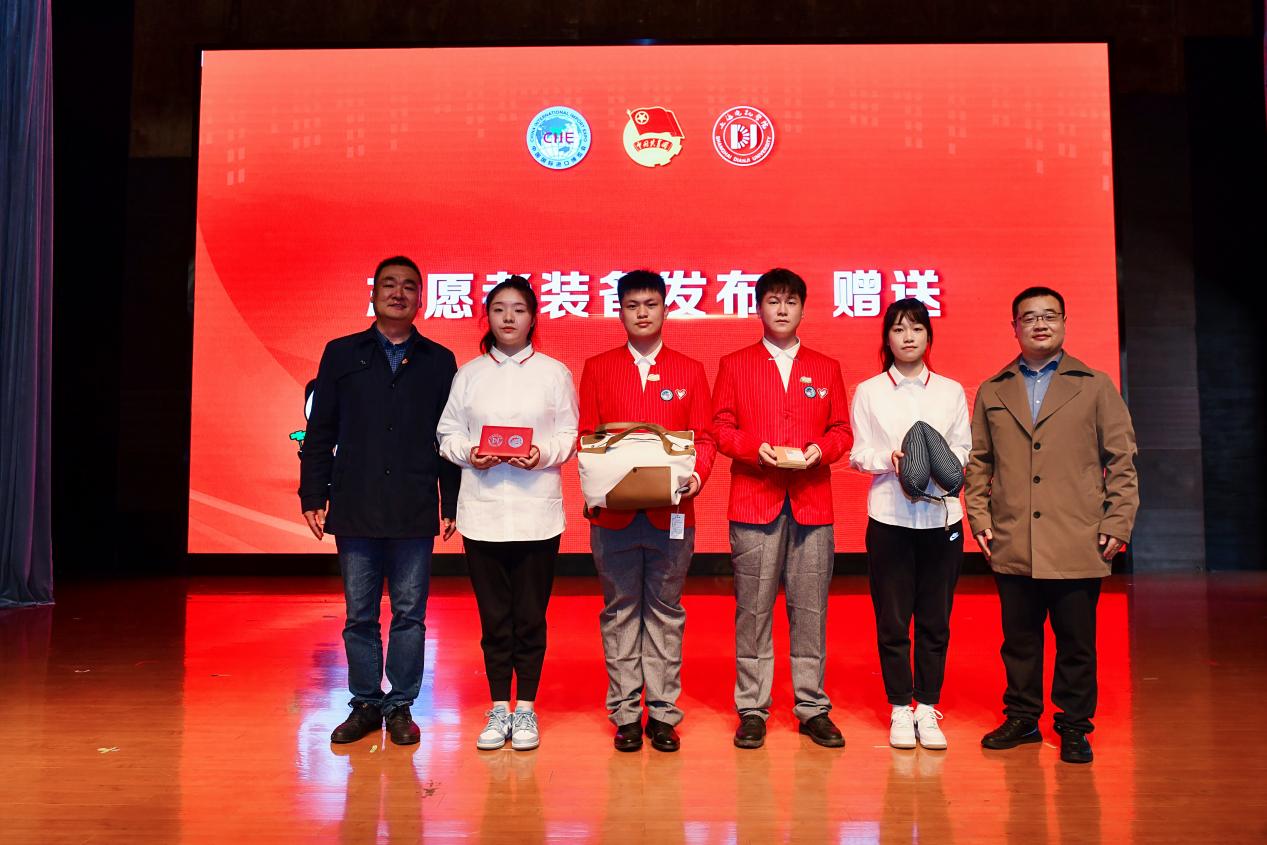 Zhang Ke, Secretary of the CCYL SDJU Committee, introduced recruitment and composition of CIIE volunteers this year. Zhu Chengshi, Director of CPC SDJU Publicity Department, and Shang Hailong, Director of the Department of Student Affairs, presented outfit and badges for representative Little Leaves, hoping that they could start the trip to the 5th CIIE with spirit and strength of SDJU.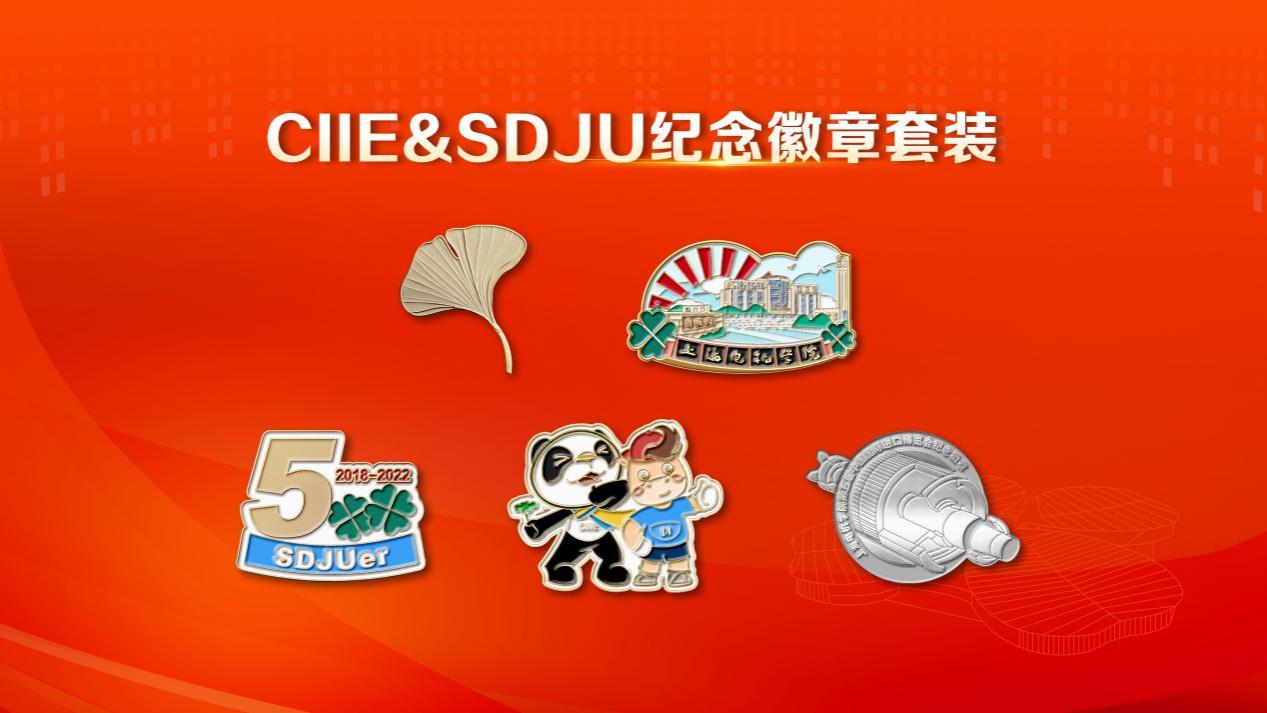 Special badges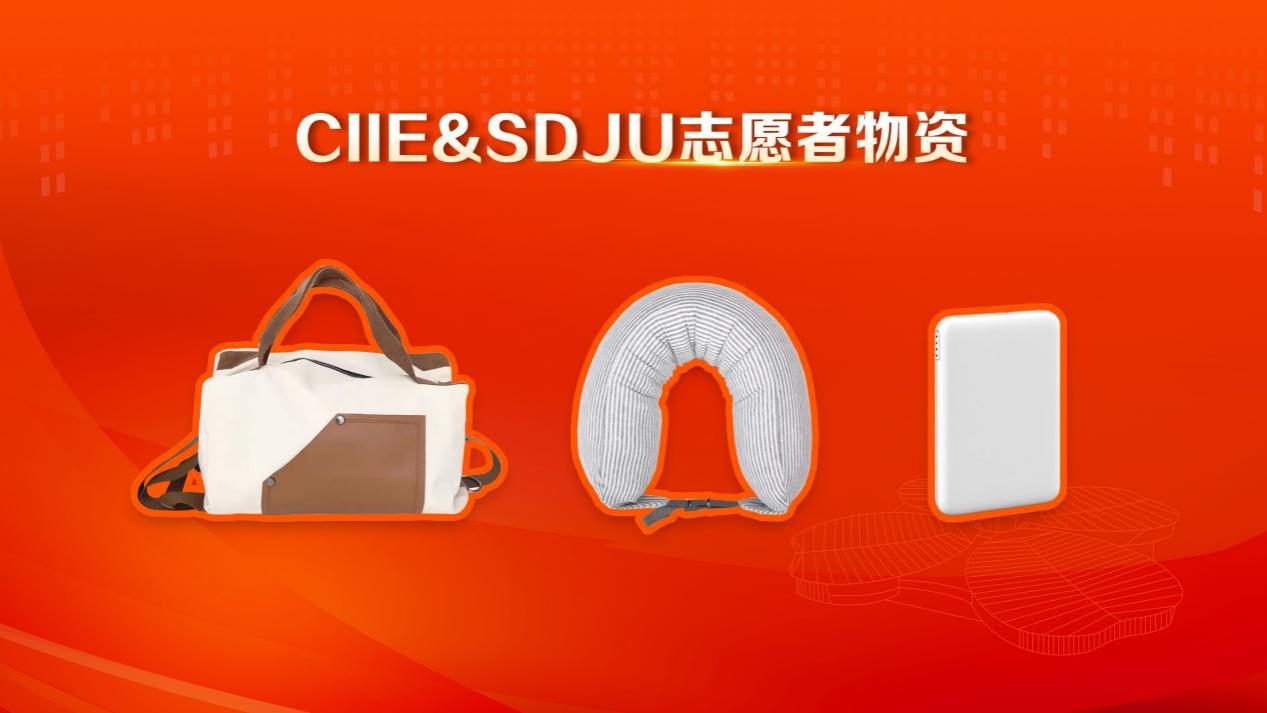 New portable bag, neck pillow and power bank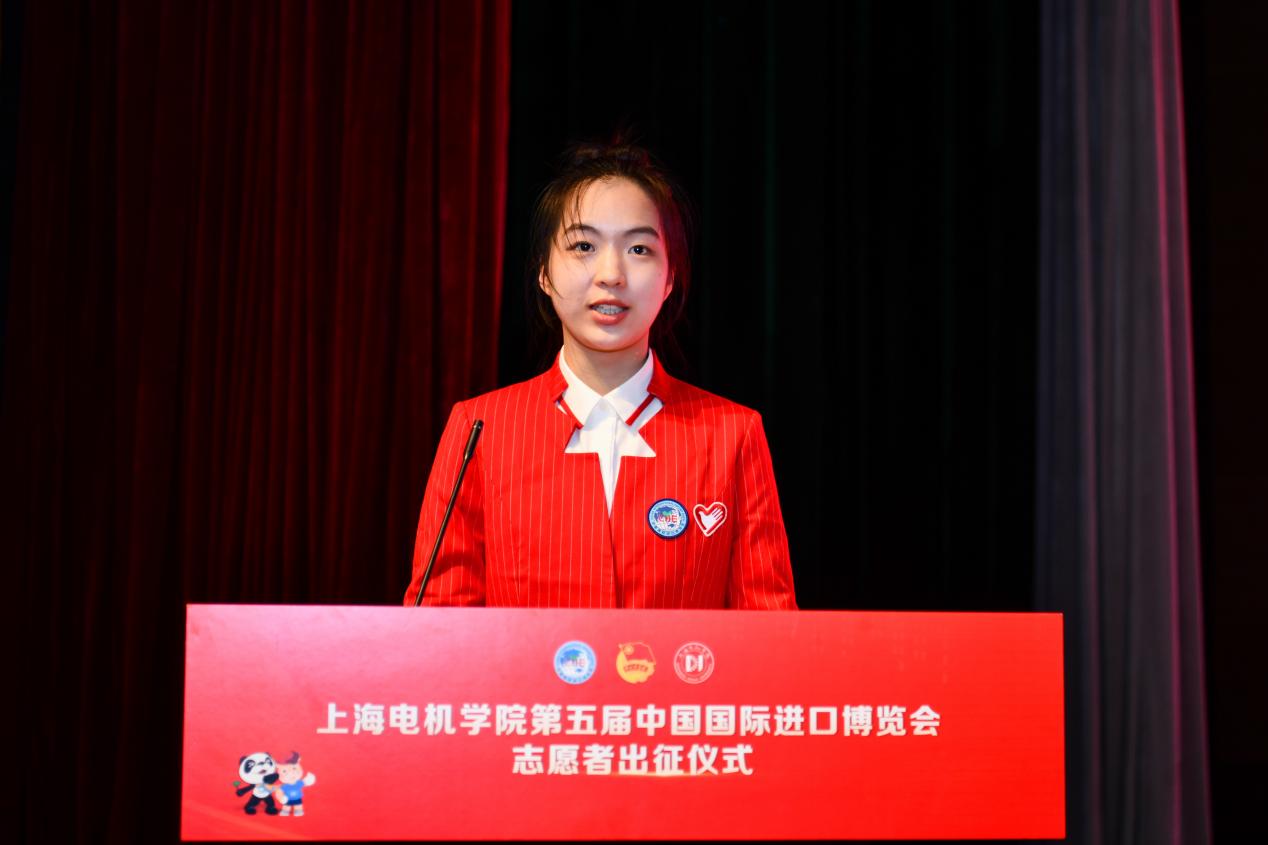 Wan Yiqi, a third-time CIIE volunteer from the School of Business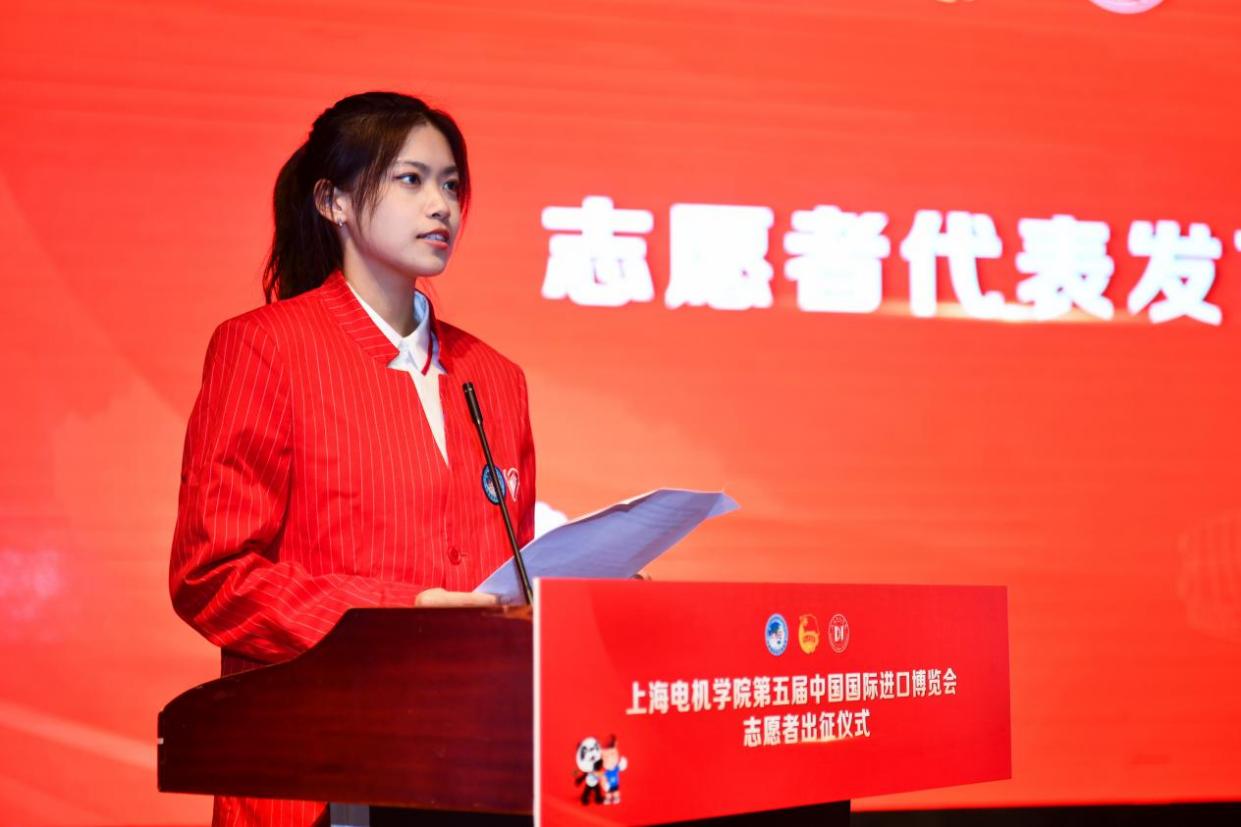 Zhang Fengyi, a first-time CIIE volunteer from the School of Electronics and Information Engineering
At the launching ceremony, Wan Yiqi, a third-timer, and Zhang Fengyi, a first-timer, shared their feelings and thoughts. Wan Yiqi said that all volunteers will wholeheartedly offer a variety of volunteer services, strive to cultivate friendship and compose a life melody with dedication, so talents and fine demeanor of SDJU youth will bloom proudly again at CIIE. Zhang Fengyi said that all the first-time volunteers will keep in mind their entrusted duty, dedicate themselves to CIIE, demonstrating SDJU vitality, vigor of Shanghai youth, and youthful outlook of college students in the new era!
In order to effectively strengthen CPC's leadership over SDJU CCYL, bring into play the leading role of party building, promoting CCYL building and organizational coverage, SDJU established SDJU provisional league branch for the 5th CIIE Volunteer Team. Zhao Hongxia, organizer of the CPC SDJU Committee, presented the branch sign.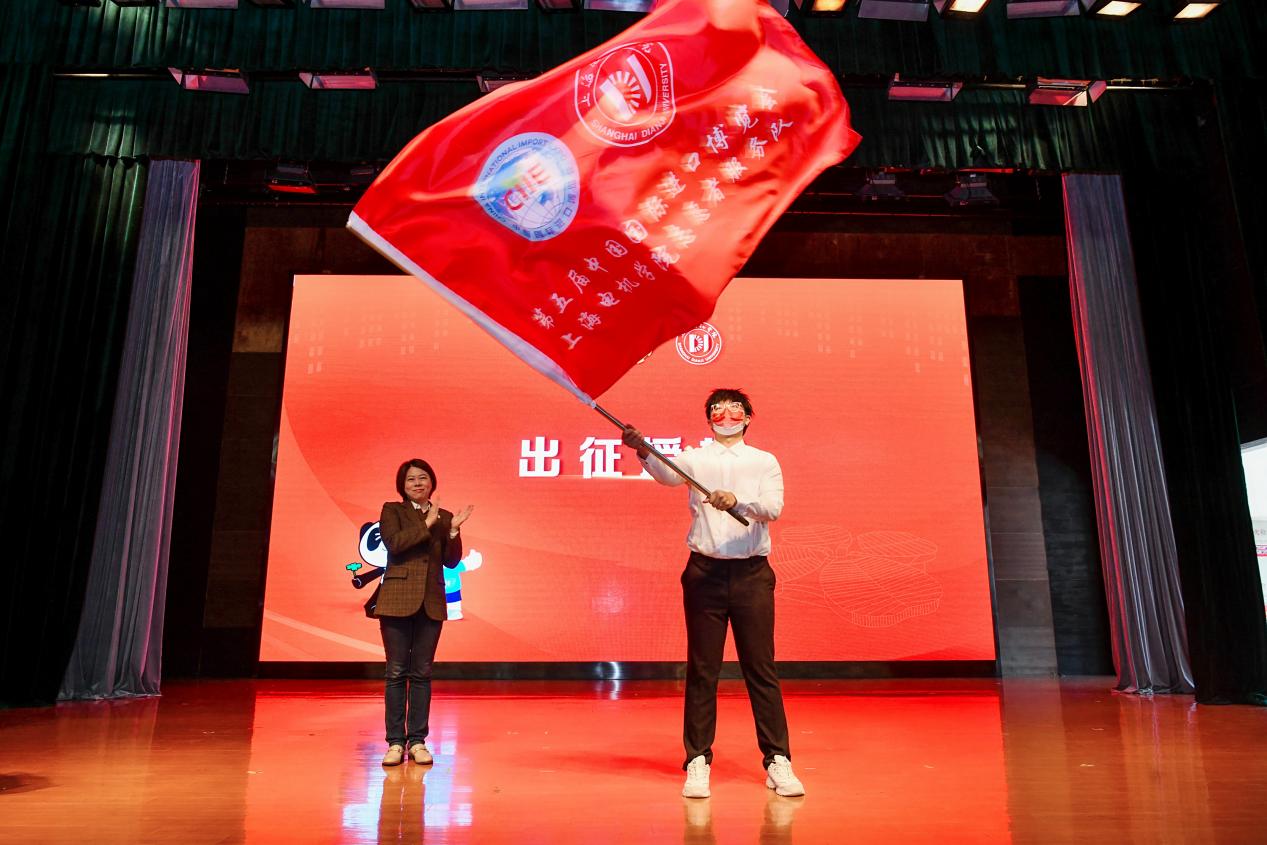 Li Xiaojun, Deputy Secretary of CPC SDJU Committee and Vice President, presented team flag to volunteer, which fully reflected concern and care as well as support and trust to volunteers.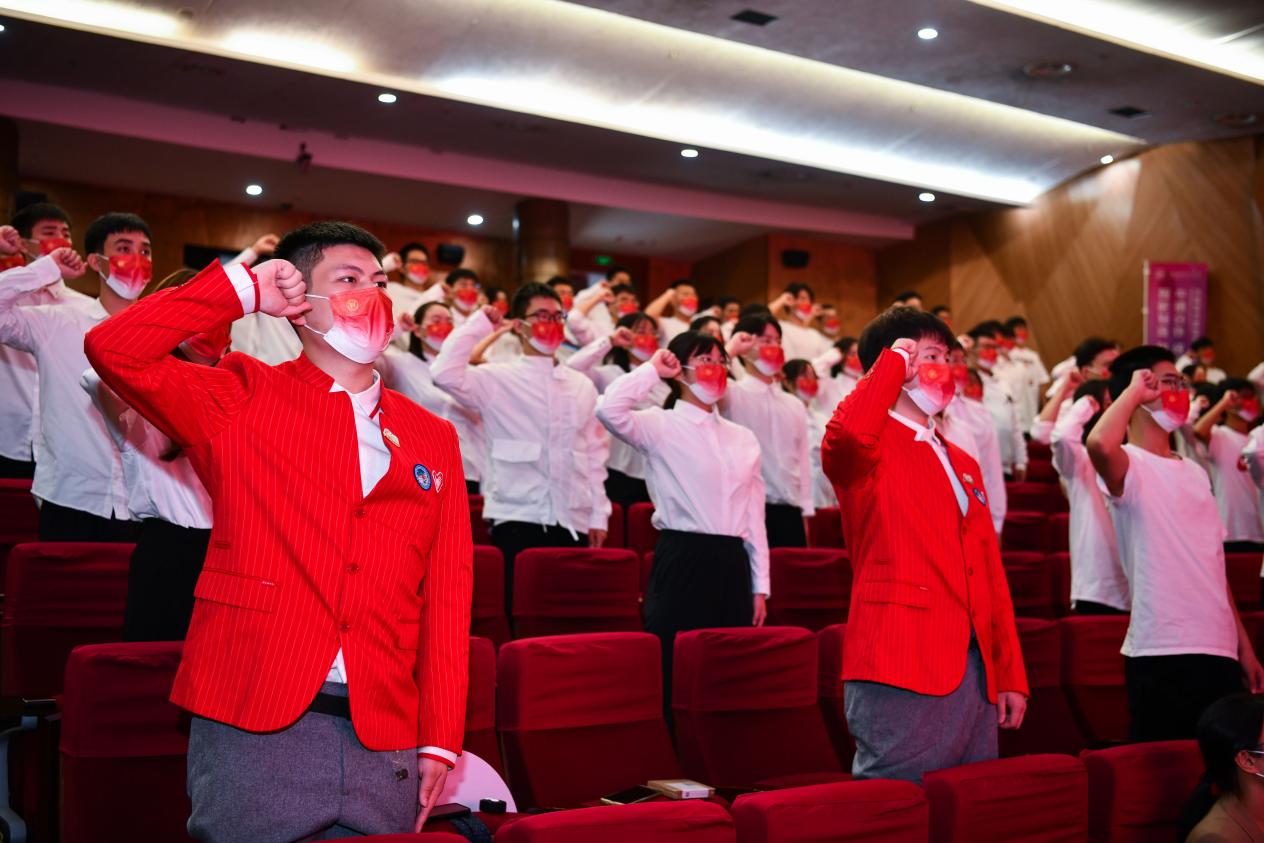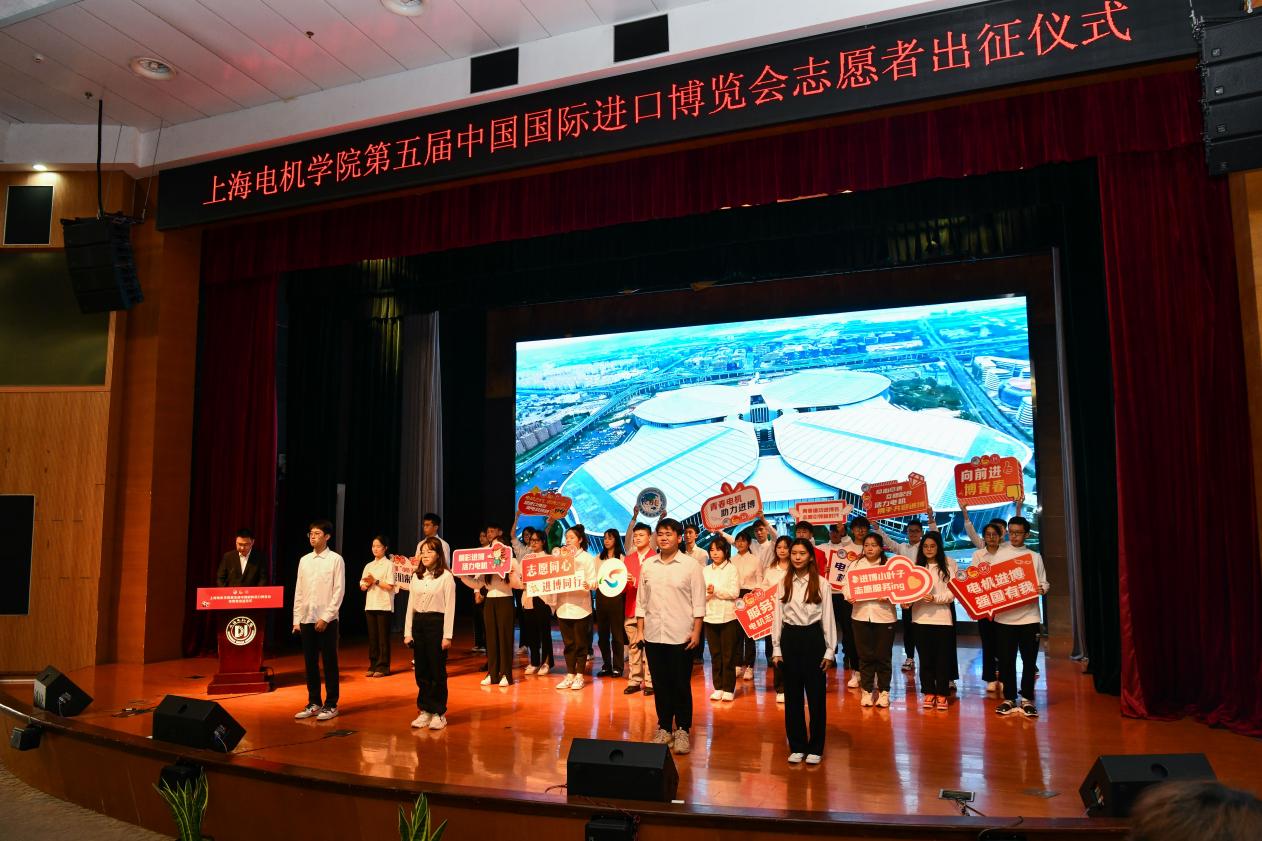 Following Lin Jianping, volunteer team leader, all volunteers swore an oath of commitment and dedication together. In the singing of CIIE song The Power of Youth, the launching ceremony came to an end, and SDJU volunteers' 5th CIIE journey officially began. (CCYL SDJU Committee)