During the National Day holiday, the "Golden Fall Farming, National Day Labor Education" event by SMSE (School of Materials Science and Engineering) was held at SDJU Soul Garden labor education base. Zhang Ke, secretary of CCYL SDJU Committee, Wang Jing from the Student Affairs Office, and representative teachers and students from SMSE participated in the event.
In the beginning, representatives gave speeches to welcome the coming the 20th National Congress of the Communist Party of China, and laid out the theoretical and practical significance of labor education for university students in the new era.In the field, teachers and students turned the soil, planted and watered flowers symbolizing the 73rd anniversary of the founding of the PRC.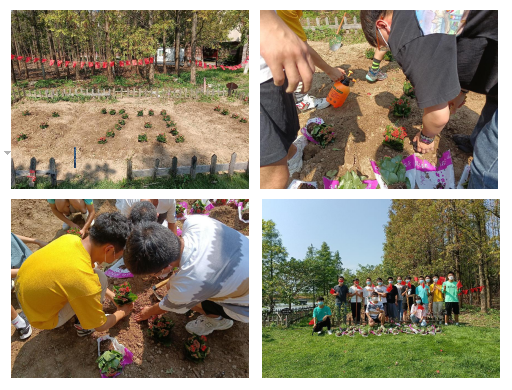 This activity further enhanced students' perception of labor, and the spirit of patriotism and volunteerism also took root in their hearts.Next, SMSE will continue to carry out labor education activities, making labor education themed, institutionalized, and normalized, so as to better guide young students to shape good character, cultivate noble sentiments, and enjoy the joy of labor.