In order to thoroughly study and implement Xi Jinping's thought of socialism with Chinese characteristics in the new era, the spirit of the Sixth Plenary Session of the 19th CPC Central Committee and the spirit of the 12th Party Congress of Shanghai, to implement General Secretary Xi's important discourse on education and important thoughts on youth work, and to welcome the successful holding of the 20th CPC National Congress with practical actions, on the afternoon of July 7, the 2022 Summer Social Practice Launching Ceremony of SDJU themed "Welcome the 20th CPC National Congress, always follow the Party and advance to a new journey" was held online. SDJU social practice also aims to guide students in social education, facilitate student growth, make contributions to society, consolidate students' firm belief in CPC deepen patriotism, and take up the responsibility of the times. More than 200 participants, including Li Xiaojun, Deputy Secretary of CPC SDJU Committee and Vice President, Zhu Chengshi, Secretary of CPC SDJU Committee of Administrative Offices, Lv Hongfang, Director of Graduate Student Affairs Office, Shang Hailong, Director of Office of Student Affairs, Zhang Ke, Secretary of SDJU CCYL, as well as representatives of teachers and students of the 2022 summer social practice, epidemic prevention and control volunteers, and representatives "Go West" Program, attended this ceremony, which was hosted by Yang Pengfei, Deputy Secretary of SDJU CCYL Committee.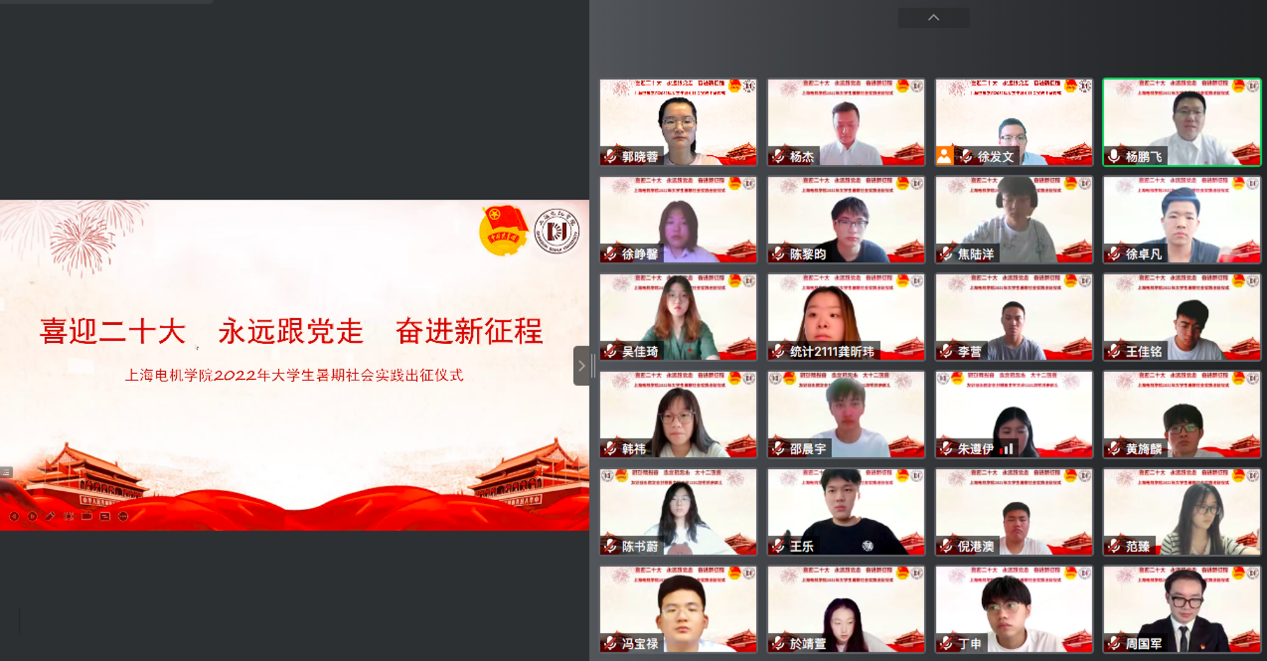 At the beginning, Zhang Ke, secretary of SDJU CCYL Committee, introduced the overall plan for the 2022 summer social practice. The theme of this year revolves around the main concern of welcoming, studying, publicizing, and implementing the 20th CPC National Congress and focusing on the new journey of building a socialist modern country and 10 special sub-themes are set up. Participants are encouraged t to adopt "cloud practice" according to their conditions in areas of ideological leadership, scientific and technological innovation, social service, cultural heritage, ecological civilization and so on. At the same time, students are encouraged to actively have summer interns to exercise, grow and gain benefits in the real world.
Then Wu Jiaqi, community volunteer for epidemic prevention and control, Xu Zhengxin, representative of students participating in the 2022 "Zhixing Cup" Shanghai University Students Social Practice Competition, Zhou Guojun, representative of students for 2022-2023 "Go West" Program, and Yang Jie, representative advisor of summer social practice, spoke on the ceremony. Their deeds well demonstrate the lofty ambition, down-to-earth spirit, and sense of responsibility of SDJU students.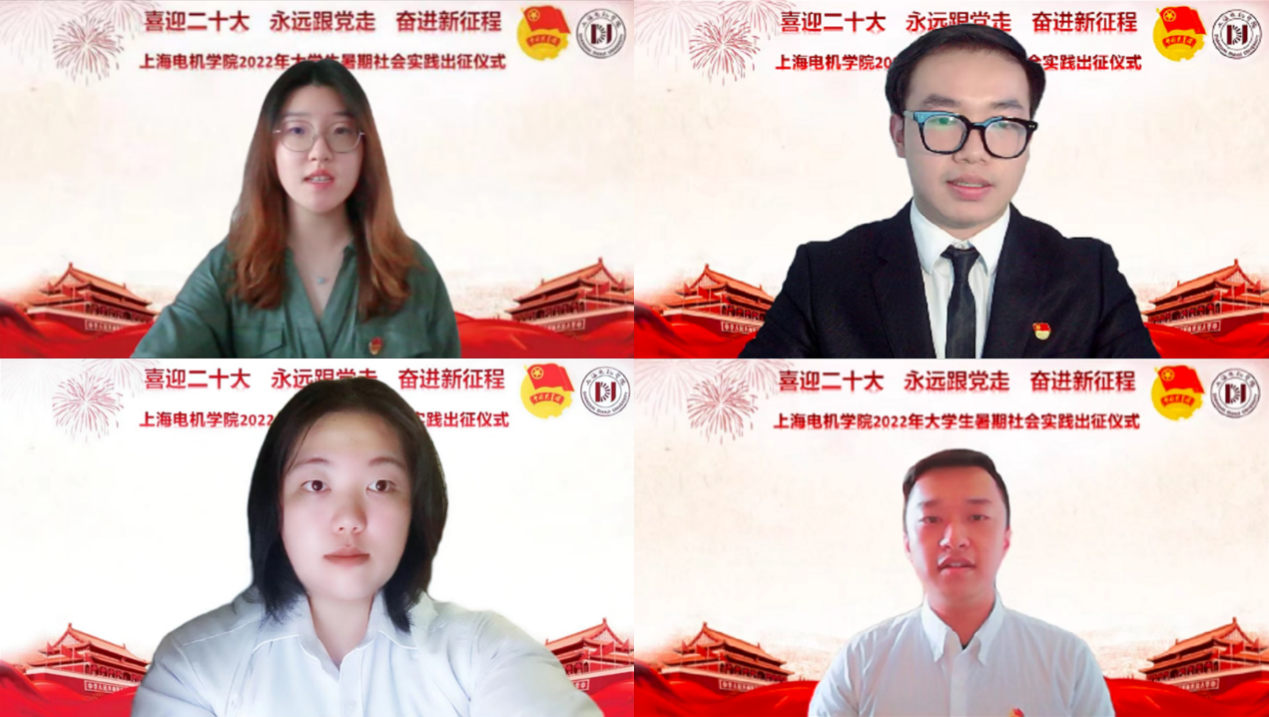 Later, social practice and volunteer antecedents shared their recent situations and thinking through videos, and all percipients gave them thumbs up and encouragement, and this showed the social practice activity officially kicked off.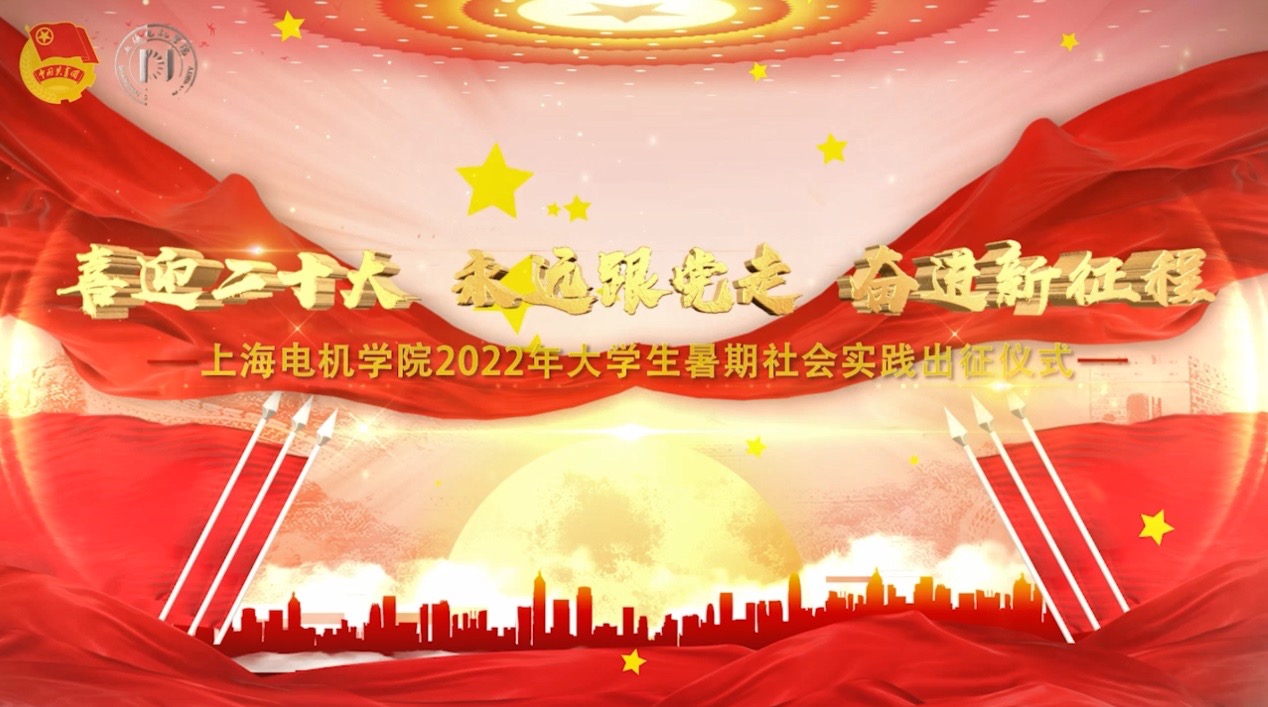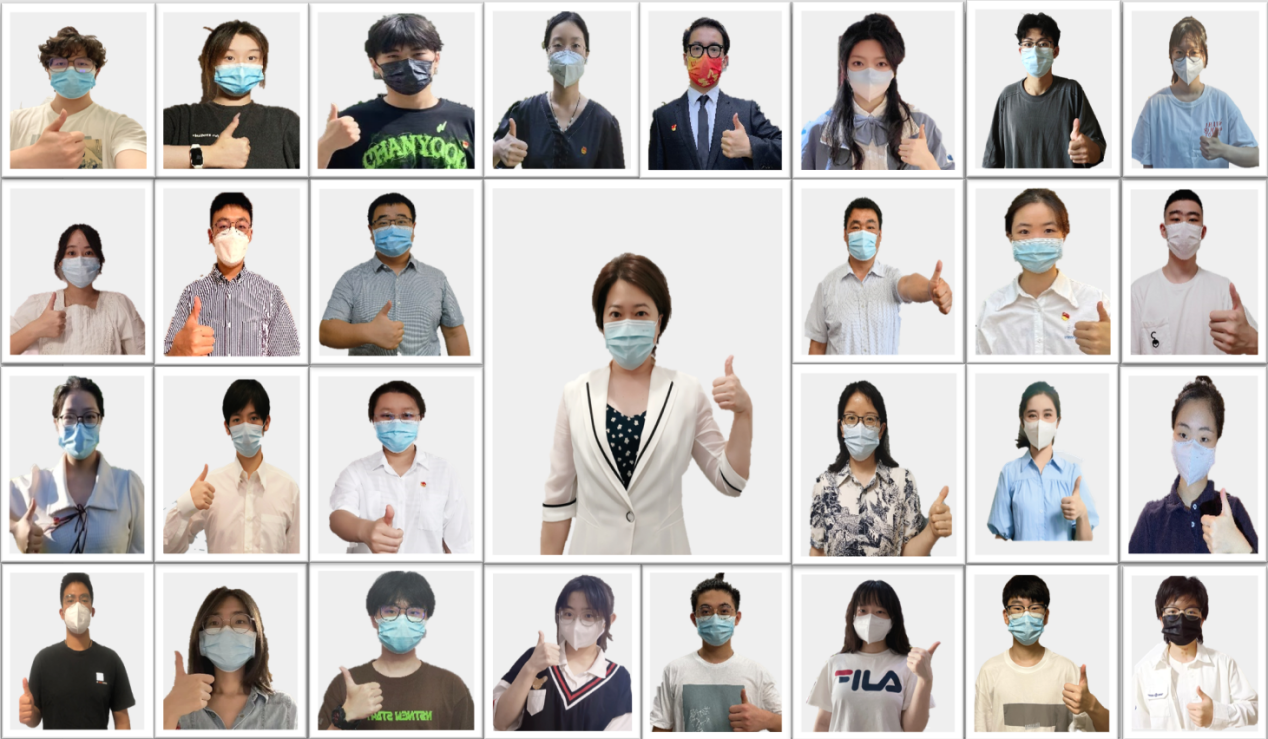 In the end, Deputy Secretary of CPC SDJU Committee and Vice President Li Xiaojunfully affirmed the preparatory work of our university's summer social practice. She pointed out that through careful organization and thorough deployment in the early stage, SDJUers spread all over the country, forming a good social influence and winning wide recognition from all walks of life. And she stressed that social practice is an integral part of practical education and the second classroom, and an important channel to understanding society and the country. It builds up skills, fosters sense of dedication, boosts perseverance and cultivates character. She also encouraged teachers and students to pay more attention to ideological leadership to give full play to the function of practical education, to strengthen organizational leadership, secure safety, keep innovating forms of social practice,value practical effects, enhance publicity and guidance, expand impact, and guide SDJUers to respond to the new era, strive for new achievements.
According to statistics, more than 3,000 students from 9 schools have formed more than 180 social practice teams this year, covering more than 20 provinces. They went out of school, into society and communities to carry out a variety of social practices. During the process, they would strengthen their ideals, harden their will, and improve their competence, showing their brightest youth! (CCYL Committee)