The 2022 Shanghai Dianji University-University of Northern Iowa (UNI) Student Leader Forum, themed by Sino-US cultural and commercial exchange, was successfully held on the evening of April 28th with the concerted efforts of SDJU School of Business and UNI College of Business. The COVID-19 pandemic, however, rendered its effectuation via video conferencing. This forum aimed to build a platform of sharing and communication and advance mutual understanding and friendly cooperation for students and faculty of both sides.
Participants interacted with each other by Kahoot on ZOOM, a popular software in American colleges and universities. Forum participants had real-time communication by preparing economic and commercial questions in advance.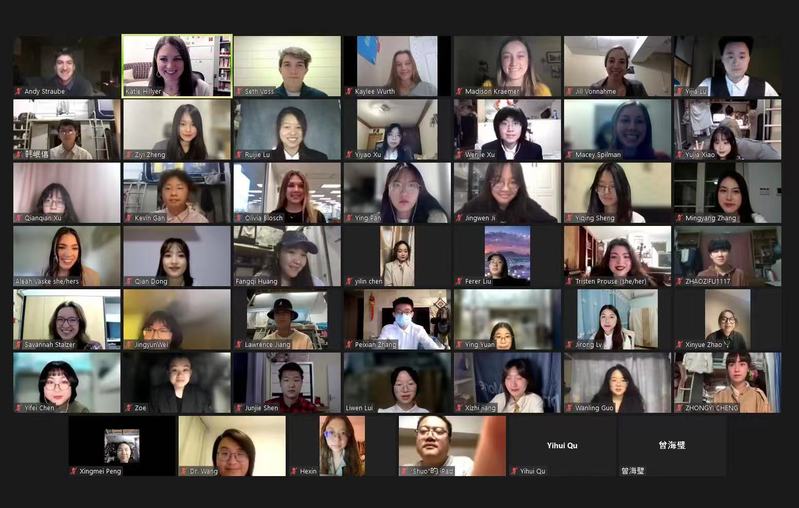 At the very beginning, teachers responsible for the forum extended warm greetings. The preset questions were diversified in forms of word, picture and audio, involving Chinese and US history, geography, culture, custom, film, the Olympics Games and so on, and displaying all makings of a mini culture expo. With the vivifying and interesting questions close to daily life, students' understanding of mutual cultures was deepened.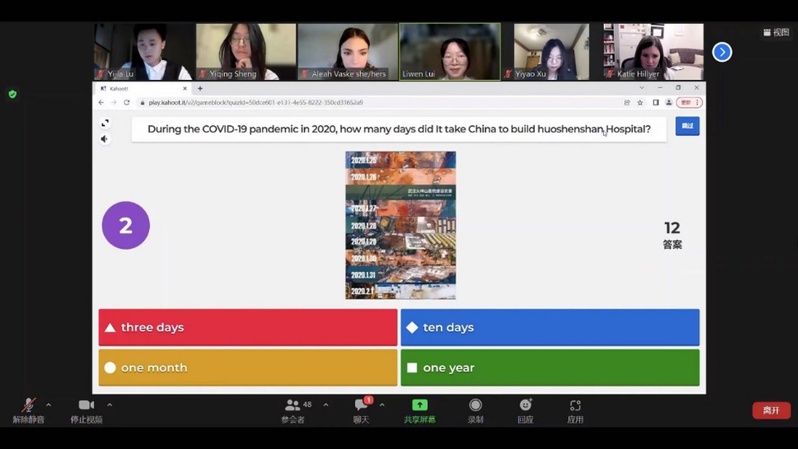 The workshop next was all about the differences of Sino-US business models. Based on China's national realities and fixing attention upon potential development in the new era, the workshop revolved around many emerging economic and business forms in China. Also, questions by the US counterparts were clear, simple and interesting, relating to setting a business, business etiquette, accounting principles and so forth. The exchanges on these questions improved SDJUers' understanding of the US business and also displayed their creative mind and unique perception.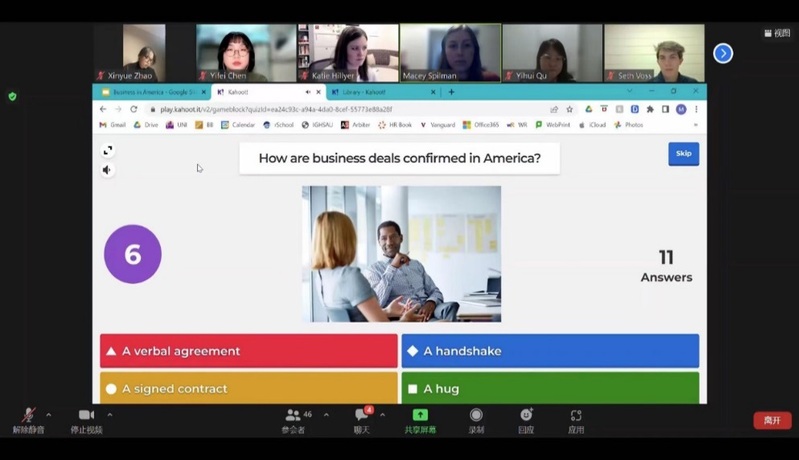 As time rolled on, the forum whereby participants interacted for over two hours pulled its curtain in the midst of laughter. Everyone smiled, extended their best wishes, unwilling to say goodbye, and all looking forward to the gathering of next year.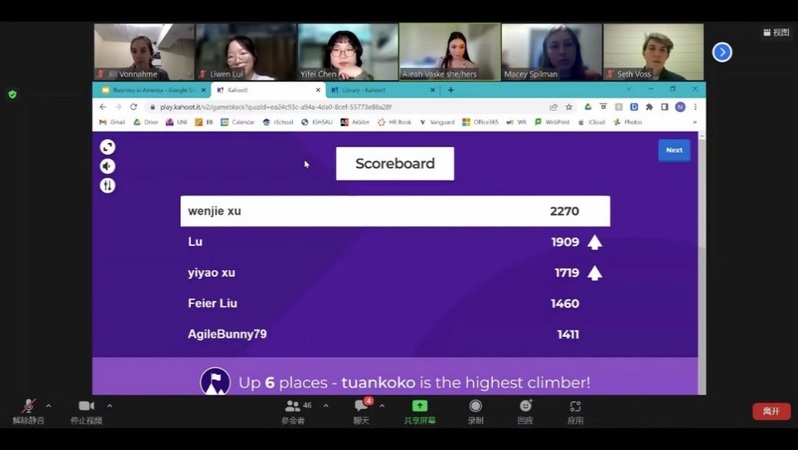 The forum was fairly rewarding. For example, two 2022 International Trade students had something to say. Gan Xuelin noted, "The forum made me feel deeply the differences in Chinese and US cultures and businesses. Conversing with US peer, I have renewed myself on the Western culture and business." Lu Ruijie said, "The forum saw me bravely interacting with foreign students. I learned a lot and I really look forward to participate such forums in the future."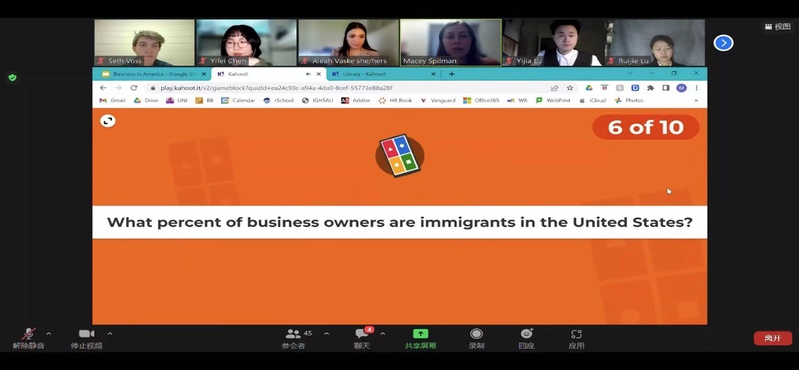 Success of the forum enhanced student friendship and improved cultural and economic exchange of both sides. At the same time, it was essential to the greater cooperation and communication between SDJU and UNI against the pandemic. Going ahead, let's expect more splendid and further cooperation! (Wang Shuo, School of Business)