Enjoying the pleasure of sports and promoting physical education

On November 5th, the 2021 SDJU Sports Culture Festival i.e. the 41st Students' Sports Meeting was successfully held. SDJU leaders, directors of relevant departments and secondary schools, athletes as well as faculty and student audience attended the opening ceremony.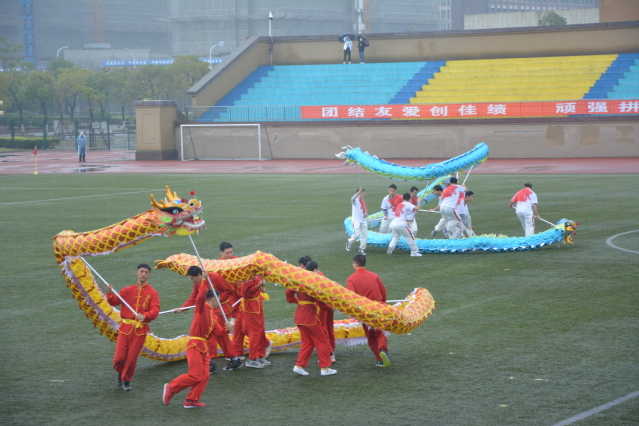 President Hu Sheng pointed out in his opening address that physical education has always been an important part of SDJU spiritual civilization. Our university has long been committed to building a PE curriculum system with SDJU characteristics and organized rich and varied sports activities every year, which not only enriches campus life, but also spurs SDJU sports teams to achieve excellent results in in Shanghai municipal and national sports competitions in recent years. The grand opening of this sports meeting was a good opportunity to review SDJU sports achievements, sports quality and spiritual outlook of teachers and students. It was also an in-depth test of athletes' comprehensive quality, competitive ability and psychological endurance, comprehensively displaying group consciousness, competitive consciousness, teamwork spirit and tenacity of all participating schools.
As Secretary of CPC SDJU Committee, Lu Xionggang announced its opening, a great cultural and sports performance was held on site. TheDrum & Dance performance by School of Higher Vocational Education, and thesixsome chorus Young Battlefield by the Youth League Committee, as well as the group dance Xiao performed jointly by School of Electronics and Information Engineering, School of Materials Science and Engineering and School of Foreign Languages received warm applause of the audience for sonorous drumbeats, beautiful dancing posture, lusty singing and perfect formation. The forceful martial arts performance We'll Make China Strong by School of Electrical Engineering well demonstrated high spirits and vigorous youth of SDJU students.Cheng Yichi, Shen Hong, Wang Siyuan, Zou Wenkai and other fitness fanatics directly moved horizontal bars to the field and performed Leap over the Limit, which was highly praised by the audience. Group dances such as Red Stars and Colorful Youth by School of Mechanical Engineering, and You Are the Mmmost Important by Business School properly displayed 'youth in blossom'. Skipping in High Spirits by SDJU Fancy Rope Skipping Team and student society directed by Wen Haojie and other three coaches from Physical Education Department, and the performance Archery - the Soul of the Chinese Nation by SDJU Archery Team and Postgraduate Dragon Dance Team, pushed the atmosphere to a new height.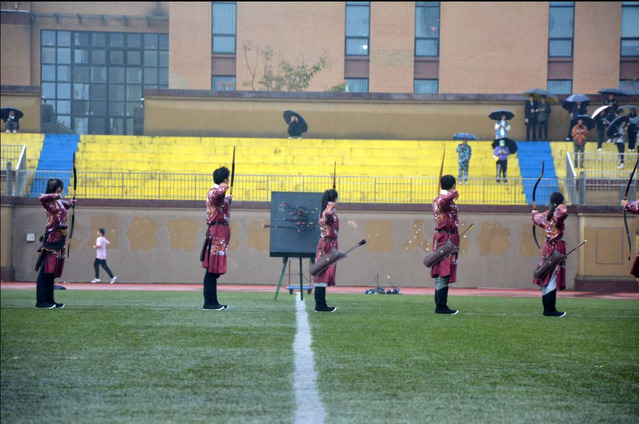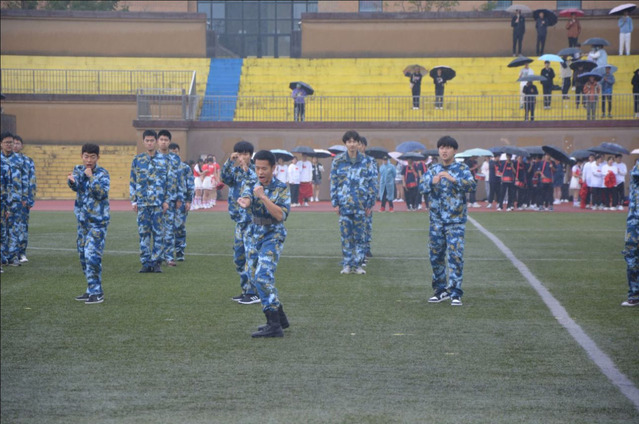 After the opening ceremony, with Mao Weisheng as chief referee, all referees took their positions and all field and track competitions got under way. After friendly but fierce rivalry, Business School, Electrical Engineering School and School of Higher Vocational Education won the first, second and third place respectively.
The theme of this year's College Sports Culture Festival is 'Enjoying the pleasure of sports and promoting physical education'.Holding the sports meeting not only creates an exchange place for sports competition, but also provides a blending platform for sports culture.During November and December, SDJU will also organizea series of activities such as online Olympic knowledge competition, sports culture photo exhibition and long-distance race to promote sports atmosphere and deepen of the concept of sports culture education.(Li Zhiying)