From Nov. 3 to 4, SDJU Security Office invited professionals to promote fire security and staged fire emergency escape and evacuation drills respectively in Lin-gang campus and Minhang campus in response to "119 Fire Safety Promotion Month", heightening faculty and students' sense of fire safety and their ability to protect and rescue themselves. Drill participants included new faculty, freshmen, foreign students, canteens workers and security personnel.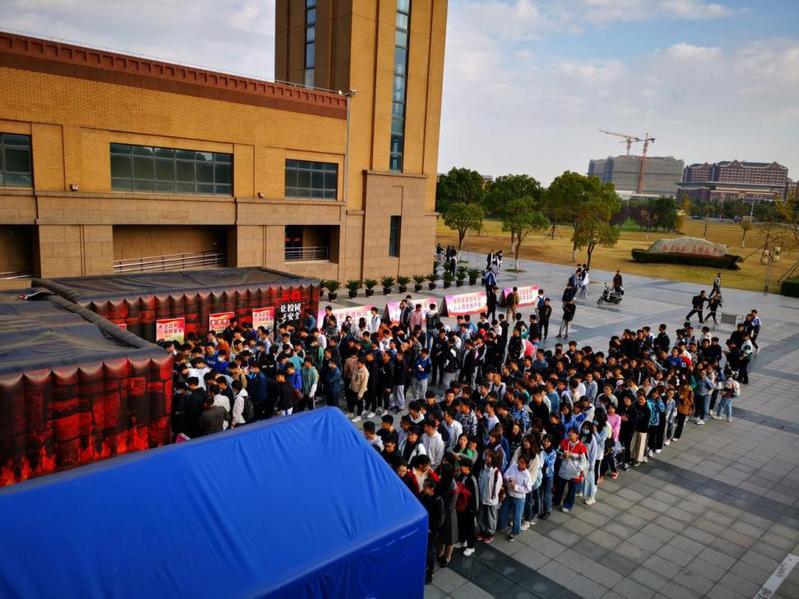 During teaching fire knowledge, the fire publicist explained in detail the significance of fire security, how to prevent fire, how to investigate hidden fire hazards and how to self-rescue in case of fire by exemplifying typical fire cases happened in recent years; he also trained, step by step, new-comers, canteen workers and security personnel to check and use fire extinguisher in fire stimulation to raise fire safety awareness and foster emergency response and life-saving ability. Ensued by drill to put out fire with extinguisher and emergency evacuation, participants rehearsed in real earnest. In doing so, the drill rendered the participants knowledge to extinguish fire, rescue themselves and escape.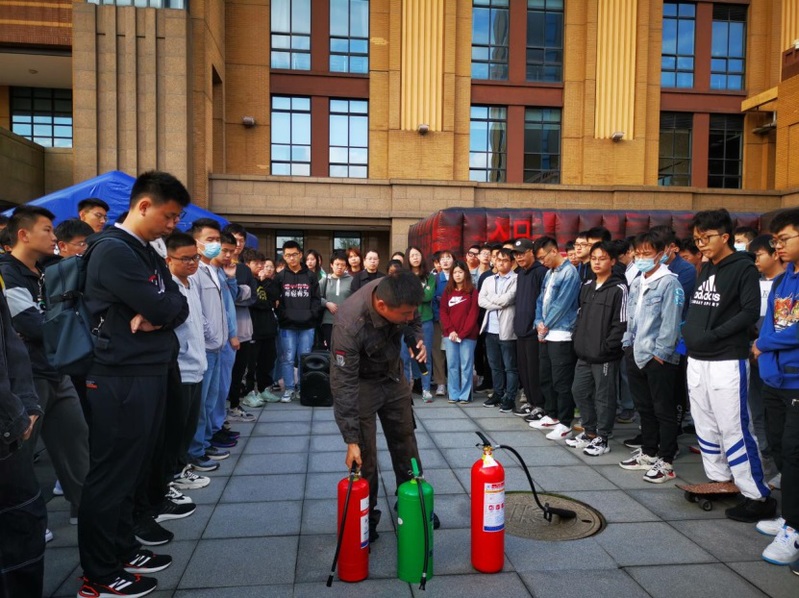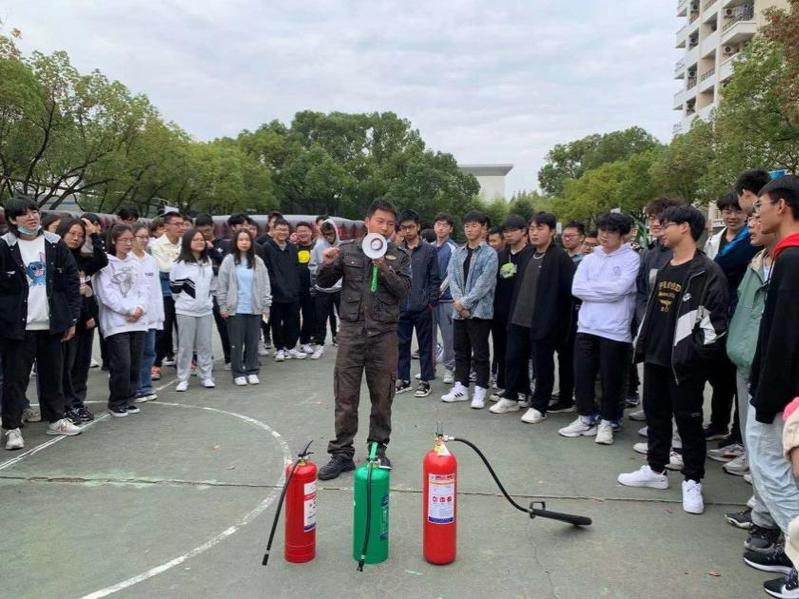 Carrying out fire drilling and rehearsal can well mobilize active engagement of faculty and students in fire prevention, enhance their fire safety awareness, practice emergency evacuation and fire escape. This activity played an important role in publicizing fire safety and laid a solid foundation for campus fire prevention.