From Dec. 2to 5, Mechanical Engineering Innovation and Creativity Competition (MEICC) National Final of the 4th Intelligent Manufacturing Competition (IMC) 2021, hosted by Chinese Mechanical Engineering Society (CMES), kicked off in Shanghai Lin-gang Marine Science Park of Lin-gang Special Area of China (Shanghai) Pilot Free Trade Zone. Thousands of players of 215 teams from 105 universities nationwide participated, and 40 teams reached the finals after rounds of contests in the five competition zones. Instructed by Su Qinggang, Gao Yu, Zhang Zekun and Wu Wei, SDJU team by Kaiserslautern students Miao Kai, Wu Xingtao, Chen Bingxu, Ni Gangqiang and Liu Yazhuo ranked second in the Shanghai competition zone and successfully entered the national final, making SDJU debut in this competition.

SDJU team competed with teams from 33 famous universities, including Tongji University, Xi'an Jiaotong University and Hunan University, and ultimately embraced the third prize. Besides, SDJU team was also awarded one second individual prize and one third individual prize.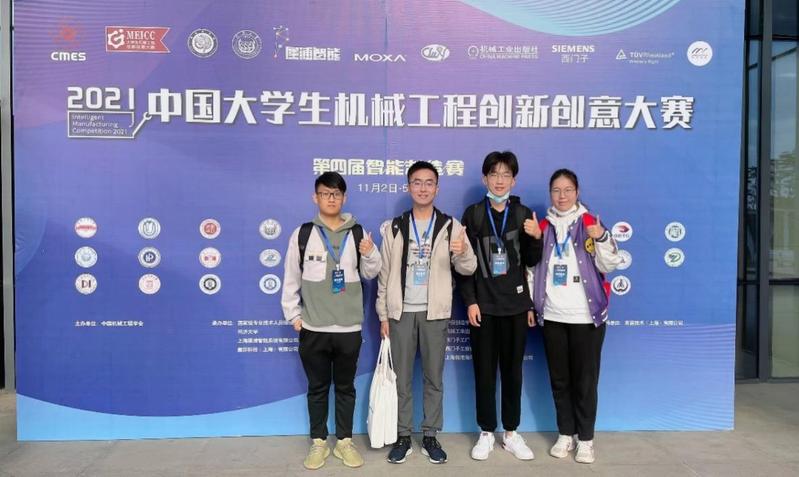 Jointly launched in 2018 by CMES, National Advisory Committee on Mechanical Engineering Majors in Higher Education under the Ministry of Education, and parallel National Advisory Committee on Industrial Engineering Majors and National Advisory Committee on Materials Engineering Majors, IMC has been held for four consecutive years and enjoys national reach as a prominent discipline competition among Chinese colleges and universities. Themed by Intelligence-led Industrial Interconnection, IMC this year aims to spread state-of-the-art IM (intelligent manufacturing) philosophy and promote its application. In the amidst of setting the example in IM talent cultivation, it also strives to motivate China's IM sustainability by helping foster more talents and creating a platform for exchanges and common improvement.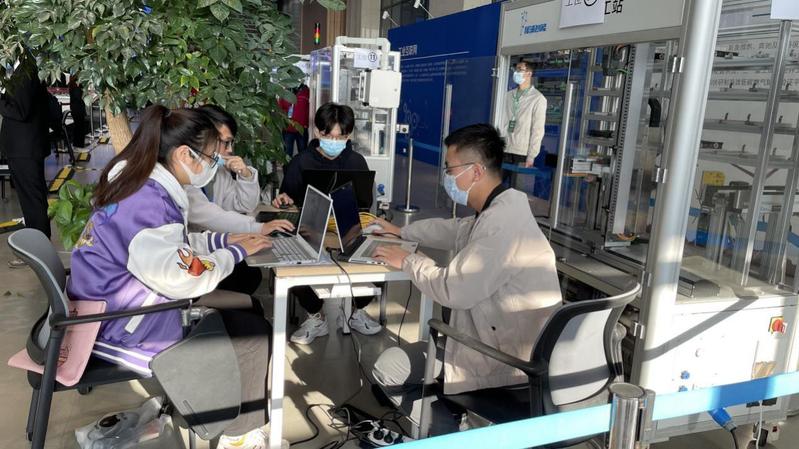 The Kaiserslautern team led by Su Qinggang started training participants systematically from May this year and these trainings helped them master knowledge and improve skills regarding digital production, intelligent manufacturing and so forth in light of real-life circumstance consistent with actual industrial and competition settings, which was an enabling factor for the above fruitful outcomes. (Wu Xingtao)