The 16th The National University Students Intelligent Car Race (NUSICR) final, hosted by China Association of Automation (CAA) and undertaken by Infineon (China) Co., Ltd. and Harbin Engineering University (HEU), ended successfully on Jul. 25. Our university achieved altogether two national second prizes, as well as two first prizes and two second prizes of East China .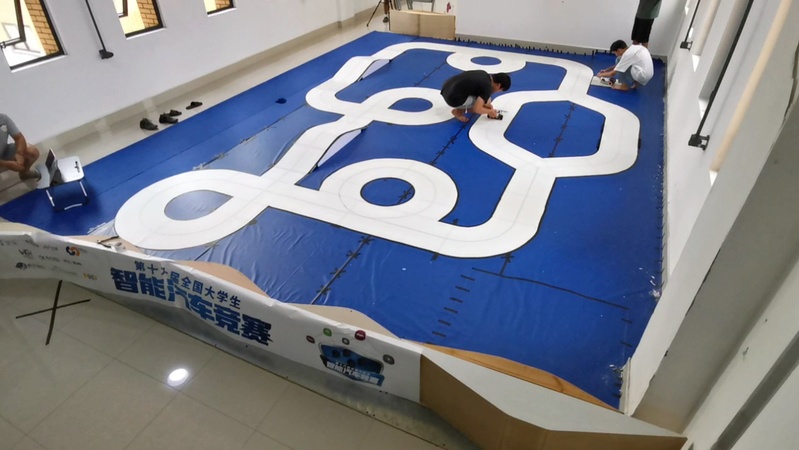 Double-car race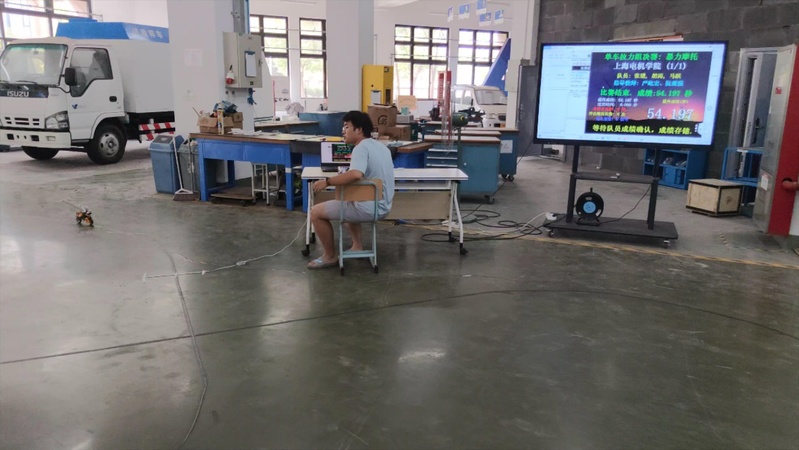 Single-car race
The NUSICR is a creative S&T contest of intelligent cars, and it is also one of the university student S&T contests advocated by Ministry of Education.The contest follows the guiding ideology of "Basing on Cultivation, Focusing on participation, Encouraging Exploration and Pursuing Excellence", and aims to promote higher education and cultivating university students' innovative consciousness, their abilities in applying comprehensive knowledge and carrying out basic engineering practice, thus creating opportunities to identify excellent students in this field.
A total of 2916 teams from 482 colleges and universities in 8 regional contest areas participated. After fierce competitions, the national final gathered 435 teams from 211 colleges and universities such as Zhejiang University, Tongji University, Tianjin University, etc. Against these strong rivals, SDJU single-car rally team Road Rash and double-car relay team Run SDJU Rabbit both advanced to national finals with outstanding results of first prizes of East China division.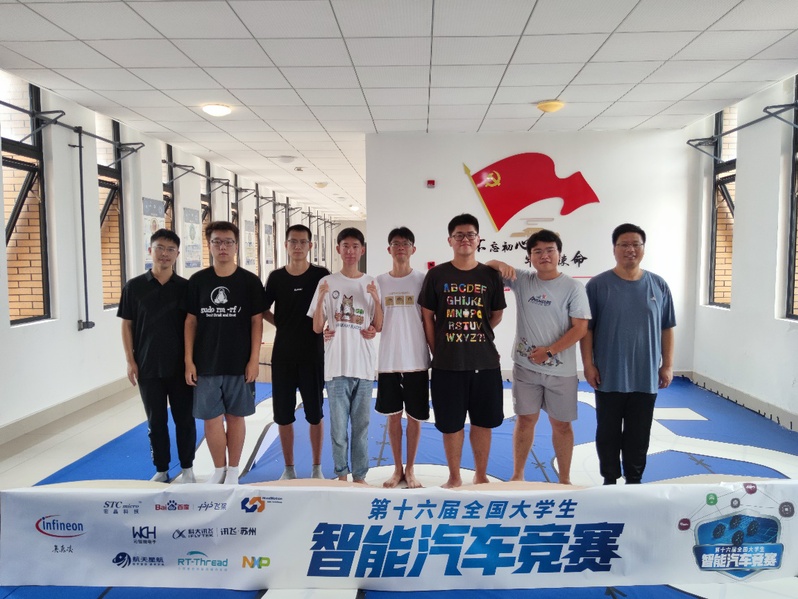 Photo of teachers and students in the final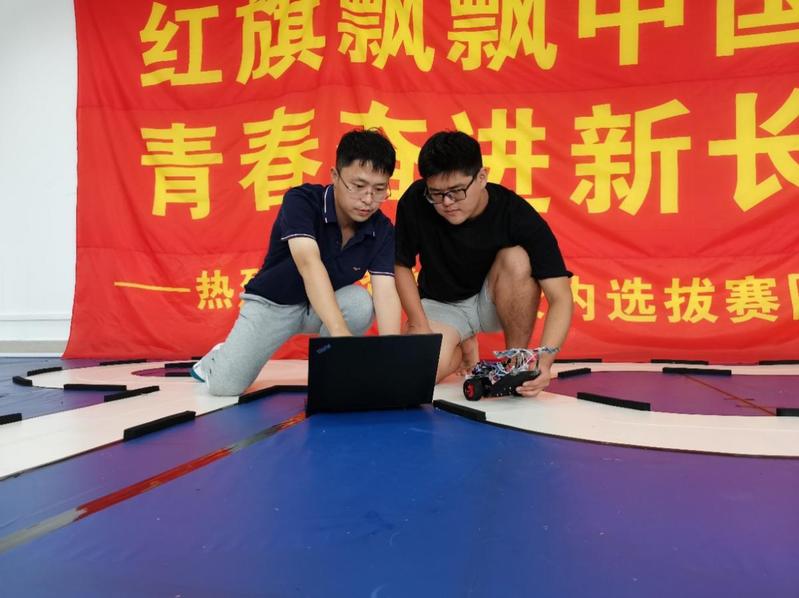 Helping teacher and a contestant