This year is the 100th anniversary of the founding of Communist Party of China (CPC). During 100 years CPC practices the original aspiration, lays the foundation of our career, and creates a brilliant future. Throughout the century of successive struggles, CPC has blazed a great trail, accomplished great achievements, forged great spirits, accumulated valuable experience, and created impressive miracles in the development of Chinese nation and the whole human society.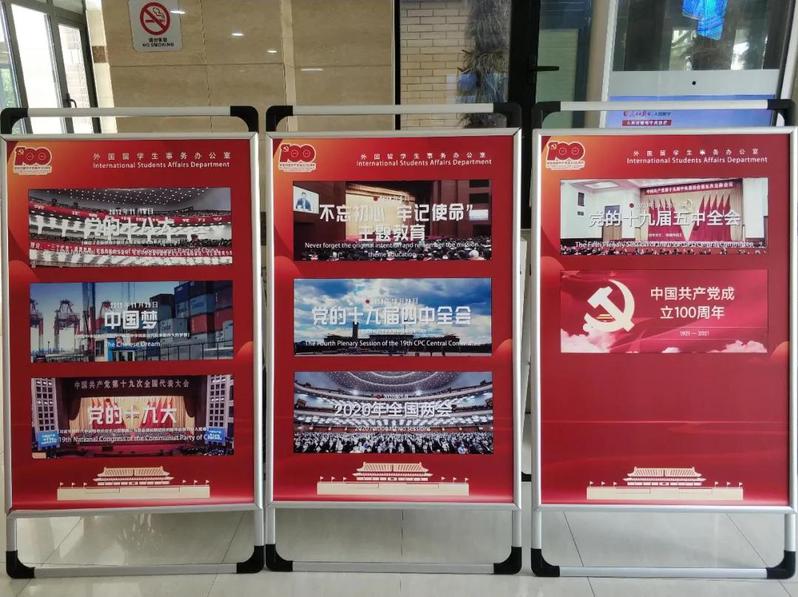 Shanghai is the birthplace of CPC and also the place where the original aspiration was found. On the occasion of the centenary of the CPC, an activity on the theme of Welcome the Centenary of CPC was held in the international students' apartment on July 1st. During the activity, teachers and international students studied the important speech which Xi Jinping, general secretary of the Communist Party of China Central Committee, delivered when he visited the CPC History Exhibition. Besides, they also studied the spirit of Xi Jinping 's letter of Peking University and the spirit of Comrade Li Qiang's party lecture and situation report to the teachers and students of Shanghai Jiaotong University, which received praise and wide participation from young international students.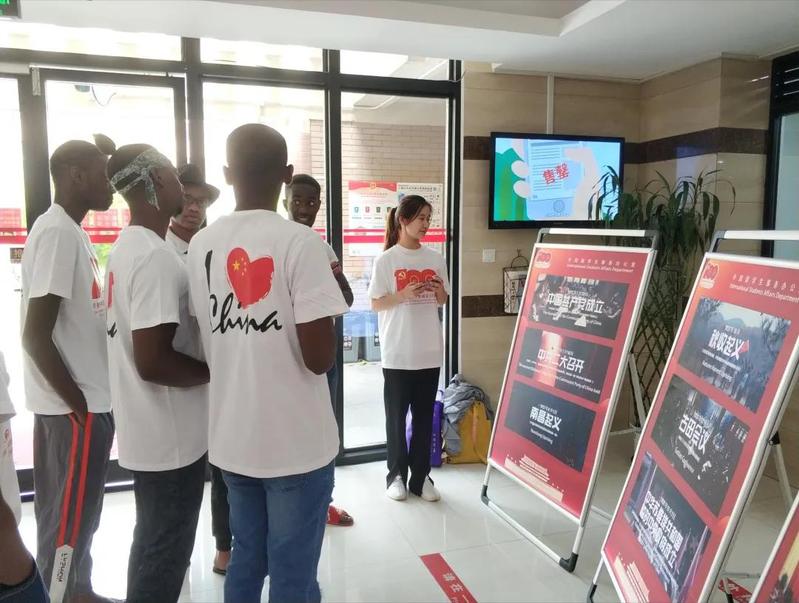 01

AMAL HOUMADI OUSSENI from Comoros said that Xi Jinping, general secretary of the Communist Party of China Central Committee, encouraged international students to better understand China through understanding CPC. For him, who majored in International Economy and Trade, a comprehensive and objective understanding of the politics and history of each country would be of great help to him study of international relations. The historical process and development lineage of the new China is of very high significance to many other countries in the world. Knowing about the Chinese Communist Party helps us to tell the world about China, and also helps to bring China closer to the world.
02

NSANGALUFU DAVID YUSTO who studies Software Engineering said that under the leadership of the CPC, China has made world-renowned achievements in fighting the epidemic and shown its role as a responsible great power. China has donated medical equipment and vaccines to countries around the world. This great power style made him feel warm even in a place far away from home, and he felt the unity of the Chinese government and the Chinese people. We international students are the bridge between China and our home country, and we will strive to bring the people closer together toward the goal of 'a Community of Shared Future for Mankind,' he said.