Just a few days ago, Ministry of Education approved Kaiserlautern Kolleg für Intelligente Produktion an der Shanghai Dianji Universität (KKIPSDJU), jointed applied by SDJU and Hochschule Kaiserslautern University of Applied Sciences, as a CFCRS (Chinese-Foreign Cooperation in Running School) institution. Its approbation well exhibited SDJU's full commitment of sticking to internationalization, promoting foreign exchange, converging excellent educational resources, improving quality of education, and consolidating its strength and influence. KKIPSDJU, geared to industrial function and development of Lin-gang Special Area of China (Shanghai) Pilot Free Trade Zone, is bound to play an important role in international intelligent manufacturing (IM) hub of Lin-gang Special Area by actively exploring ways to cultivate IM talents.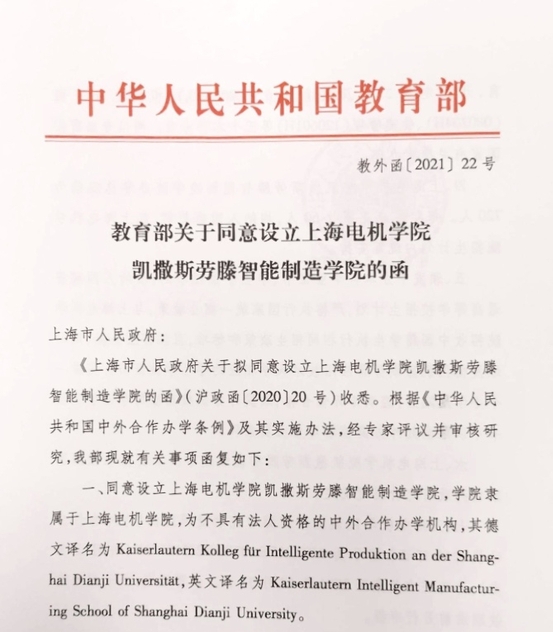 Hochschule Kaiserslautern is located in Rheinland-Pfalz Germany. As the earliest public university specializing in applied sciences, Hochschule Kaiserslautern was set up in 1971. With its strong research foundation in Industry 4.0 and rich experience of student teaching, it is widely acknowledged as a top Fachhochschule (FK) with a high reputation.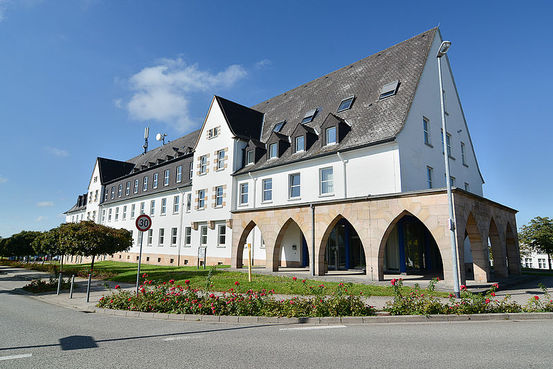 SDJU partnership with Hochschule Kaiserslautern dated back to 2002 and during a period nearing to 20 years, both sides conducted extensive cooperation and exchange in fields of scientific research, study programs, faculty development and so on. This newly approved CFCRS Institution focuses on IM and aims to cultivate highly capable students in high-end equipment manufacturing and service with global thinking. It has three undergraduate programs, Mechatronic Engineering, Electrical Engineering and Automation and Logistics Management, planning to admit 60 students each.