"The reason that we are committed to 'technical education' reform and fostering 'technical talents' is that our country and socialism desperately need them to develop and prosper."
"Neither do I like playing cards nor gossiping with others in my life. I like nothing more than pondering talent cultivation and vocational education. I'd lose myself if I stop doing what's at my hand'."
The original SDJU play Yan Xueyi had been officially carried on stage on December 25th on SDJU Lin-gang campus. School leaders, alumni, members from every walk of life and representatives of faculty and students enjoyed the play on spot or online. After the show, they were all moved by Mr. Yan's dedication to education and his patriotism.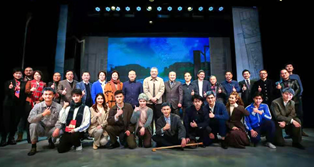 The play is based on true stories of Yan Xueyi, one of the major founders of SDJU and a pioneer of vocational education, displaying his extraordinary experiences of founding, running, revitalizing and invigorating school as schoolmaster and his touching stories as an educator. The vivid play aims to promote his inspiring spirit of pushing forward school development and vocational education, and eulogize contributions and sacrifices made by senior vocational faculty to foster high-quality skilled talents for our country.
SDJU President Hu Sheng delivering speech for the play
School founding: commitment to cultivating exceptional electronmechianical talents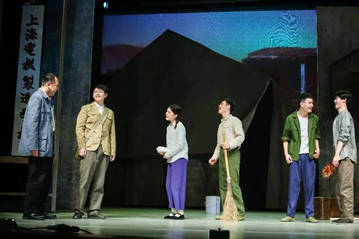 Educational reform: combining classroom with workshop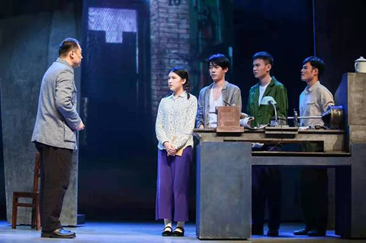 Hiring superior and experienced worker: teachers and workers co-teaching and co-supervising student practice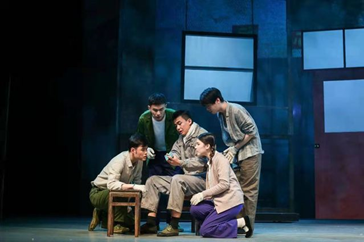 The teaching method of "integrating classroom and workshop, equally emphasizing teaching and production" affirmed by country leader
School reopening: constructing a new and better school for the nation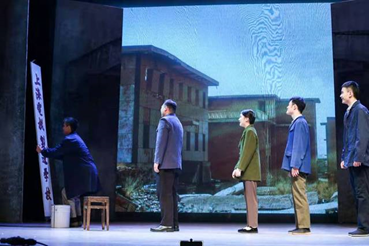 Teaching students in accordance with their aptitude: ensuring success for every student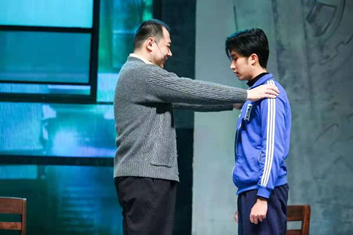 Relentless scholarly research: digging deep into vocational education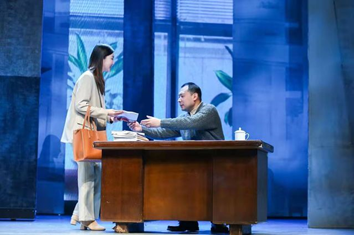 Watching the school flourish with joy: successors striving for a brighter future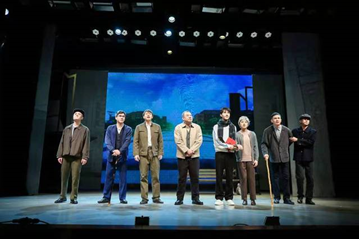 Yan Xueyi won rounds of heartfelt applause from the audience, and viewers "liked" it on Weibo or WeChat. "More instructive plays like this are needed on campus to demonstrate SDJU spirit and encourage teachers and students to pursue their dreams."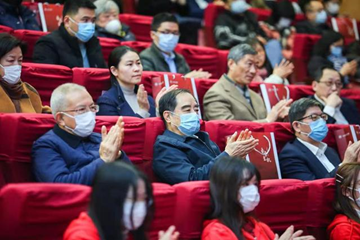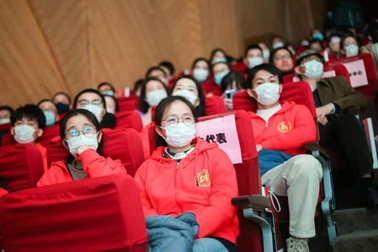 Professor Ji Wenbin, one of the playwrights, said that three elements were taken into consideration during creation of the play: the recreation of prime school history, an interpretation of enduring SDJU spirit and a reproduction of school founders, represented by Yan Xueyi, to show their extraordinary contributions to the national education cause. This play not only reflects on the old days, but also points out the direction of future. It is hoped the play will be repeatedly performed for new SDJU students.
Zhang Jiayi, a participating student from class of 2019 and leader of school drama club said that there was a scene in the play where every student pledged following Mr.Yan to start all over again and make our school better for the nation and he was deeply moved by it and was in tears on stage. At that moment, he felt the pride and responsibility on his shoulders as a proud student of SDJU.
The play Yan Xueyi is one of the campus plays to pay homage to masters in the Shanghai educational sector, and an important carrier to promote studying histories of CPC, New China, Reform and Opening up and development of socialism, entrench core socialist values, and encourage patriotism and a sense of honor, aiming to bring into play educating students by campus culture.