On the afternoon of Nov. 16, in the pleasant autumn sunlight, SDJU Spiritual Garden Labor Education Base opened, which also unveiled curtain for Autumn Harvest and Planting activity.
The Base is sponsored the 2020 supporting program for special brand of campus culture by Shanghai Municipal Education Commission, which aims to build an educational demonstration project of campus culture, with Base as the concrete carrier and combining labor education, creative development, ecological education and so on.

Hu Sheng, President of SDJU, Li Xiaojun, CPC Deputy Secretary and Vice President, Wang Zhiheng, Vice President, Yang Junjie, Vice President as well as representatives from Teaching Affairs Office, Student Affairs Office, Logistics Center and other secondary schools also joined this activity.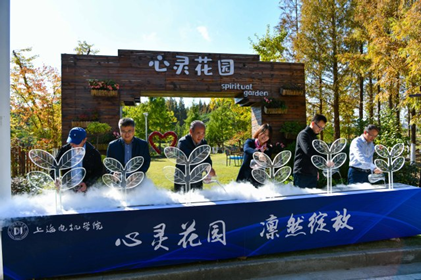 On the opening ceremony, teachers and students watered the saplings symbolizing life. They turned green gradually, display limitless vitality, unlimited vigor, foreboding the future vigor full of the Spiritual Garden.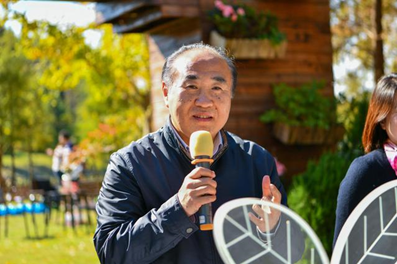 President Hu spoke on the ceremony and said that the present fruit and harvest of the Base came from every effort of faculty and students. You reaped nothing unless you sowed first. And he sincerely hoped more efforts would be put into the Garden for a better future and outlook.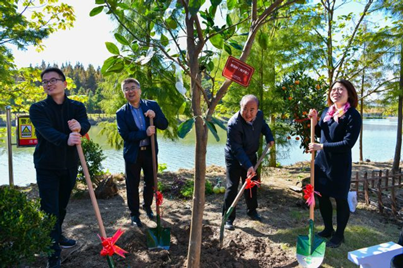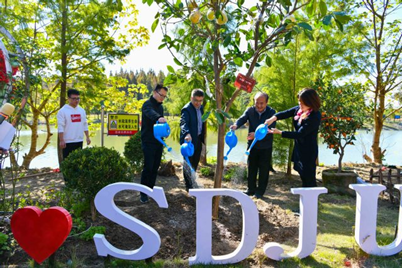 Then shovels were swung with grapefruit trees representing great harvest planted, everyone started their labor, planting and harvesting.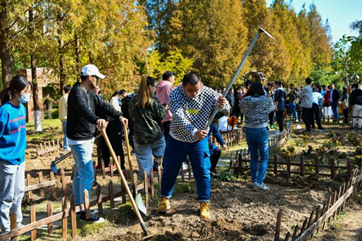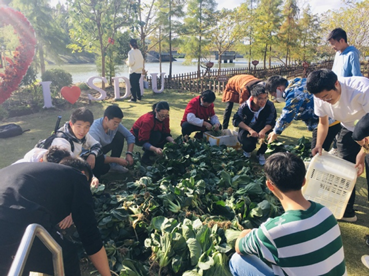 Students harvested vegetables from field with their own hands and everyone got themselves a vegetable coupon. Their harvest were then sent to the canteen, cleaned, cut and cooked, waiting for students to taste. After hard work, they enjoyed a deep sense of fulfillment and joy brought by their harvest, and learned the lesson that every meal is a hard gain.
SDJU has a long tradition of "integrating classroom into factory workshop and combining schooling with production", and especially holds high labor education. Guided by this spirit and in order to further improve moral education, push integrated reform, explore new ways to combine labor education, creative education and mental health education, this Spiritual Garden was carved, aiming to foster virtues, gaining wisdom, strengthening bodies and promoting aesthetic through labor, and achieve the campus cultural purpose of moral and ethical education.