The 2020 Orientation for International Students was held on the afternoon of November 6 and attendees included President Hu Sheng, Vice President Yang Junjie, staff from Foreign Student Affairs Office, Student Affairs Office, Teaching Affairs Office, Security Office and secondary schools, as well as counselors for international students.
In view of the requirements to control and prevent coronavirus, SDJU combined online live telecast and offline ceremony to welcome these new students. About 100 international students attended the ceremony at Nanhui Community Service Centre, while the rest watched the ceremony online.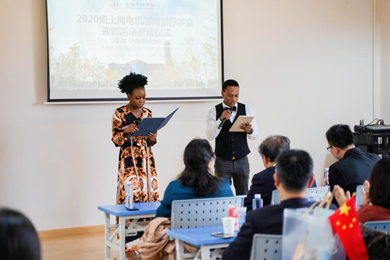 President Hu extended his sincere congratulation and warm welcome to all the freshmen, and raised expectations and hopes for everyone. He remarked that SDJU located in Lin'gang Special Area of Shanghai Pilot Free Trade Zone is facing a new opportunity. Although pandemic disrupted students learning, online teaching provided another learning platform. He hoped students to seize every opportunity to combine their personal development with the development of Lin'gang, expand their knowledge and ability, dare to challenge themselves, and have a wonderful four-years college life in SDJU.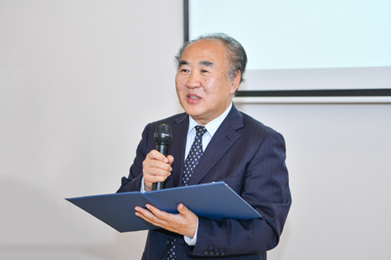 "You will certainly achieve your own goals and make each one of you a brand new self!" In his speech, Vice President Yang gave hope to the class of 2020 international freshmen and raised expectations from three aspects: the first one is to learn the Chinese language well and adapt to campus life in SDJU; the second is to keep studying so as to become internationalized talents; the third is to pursue dreams bravely and endeavor to be the ambassadors of cultural exchange.
Faculty Representative Wang Qiwen shared his experience of studying in a foreign country and shared his own feelings through several vivid stories: one has to learn and communicate with an open and inclusive mind.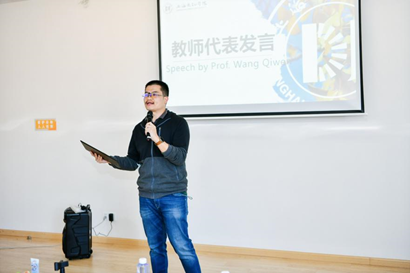 Subsequently, student representatives took the stage to speak.
Selbi, from the School of Electronic and Information Engineering, expressed gratitude to SDJU and made suggestions to the international freshmen: "Keep pushing when things are hard."
Bouhari, from the School of Mechanical Engineering, said he was looking forward to studying in SDJU in the future and hoped to learn from each other and make progress together with his classmates.
Park Seoha, a language student from South Korea, delivering a speech in fluent Chinese to all the students, said she would cherish the opportunity to study at SDJU and hope to stay in China in the future.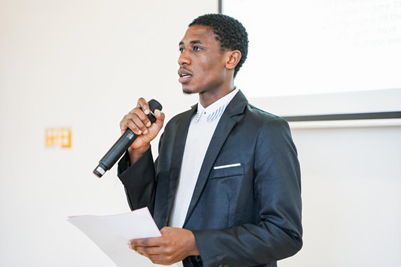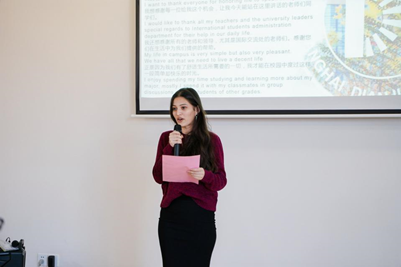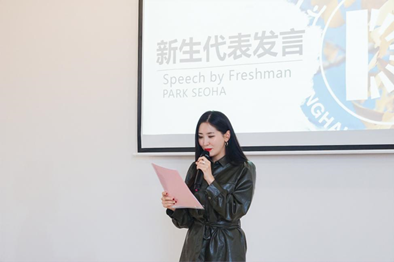 During the performance, Tanie climaxed the atmosphere with a Chinese song Mojito, and Jimmy led three international students to sing three Rap songs. The audience waved their hands and the scene was quite lively.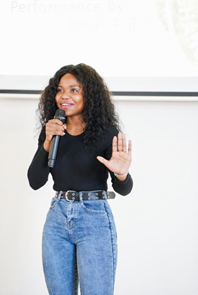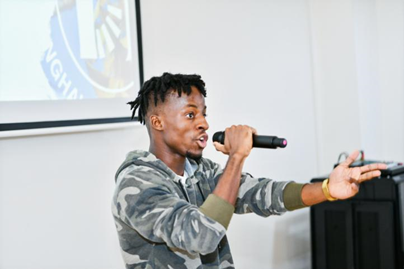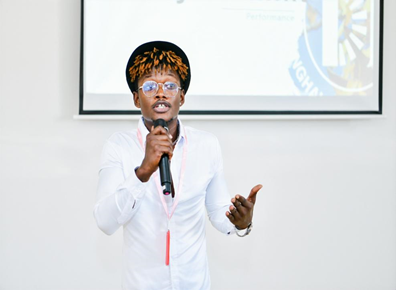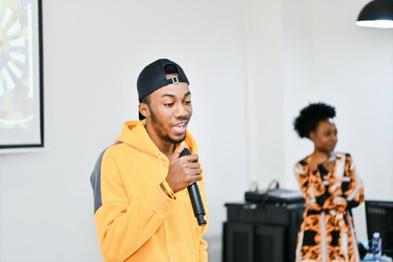 Students unable to come watched and participated online. They felt the enthusiasm of the school behind the screen. With more than 3,000 hits, the audience actively participated and the ceremony received an enthusiastic response.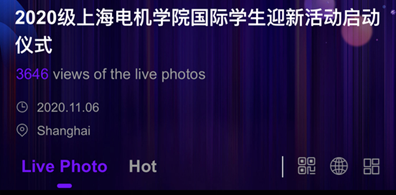 The ceremony came to an end in a friendly and warm atmosphere. Hope the international students can quickly integrate into campus life, maintain the unremitting pursuit of knowledge, gain plenty of knowledge in the next four years and finally realize their dreams.