By Lily Cao & Lisa Yang
November 9, 2019
The SDJU Technology Gallery's exhibitions, demos, and workshops invite visitors to participate in the ongoing adventure of research and innovation. The Gallery displays objects it is crammed full of, and presents regular programs and events including guided gallery tours, demonstrations by SDJU faculty and students, and workshops in its research laboratories.
The SDJU Technology Gallery engages the wider community with SDJU's science, technology, and other areas of scholarship in ways that will best serve the area and the nation on the 'Made in China 2025' initiative. The Gallery is dedicated to collecting, preserving, and exhibiting materials that serve as a resource for the study and interpretation of the role of Shanghai Dianji University in the lengthy development of modern science and technology.
Visit
Hours and Admission
Hours
Open each Friday, 12:30 p.m. - 3:30 p.m. except major holidays
Admission
Free for the public
Directions and Parking
SDJU Technology Gallery
South Fangzhou Road, ITC, Pudong New Area, Shanghai 201306
Parking
On-campus parking nearby along South Fangzhou Road and side roads.
Public Transportation
The Metro #16 Line stops in Dishui Lake; subsequently the #1009 and #1096 buses stop at Shuihua Road and Ganlan Road (a spell of 9-minute walk).
For Groups
All groups of either the illiterate or of men of learning must make a reservation! In order to make sure your group fall under the spell of the Gallery's vast collection, please make your reservation at least two days in advance.
To request a self-guided, guided, or workshop group visit, please contact us either via phone 021-3822-3362, or via email kepujidi_sdju@163.com. Once your reservation is confirmed, you will receive a confirmation email.
Demos On View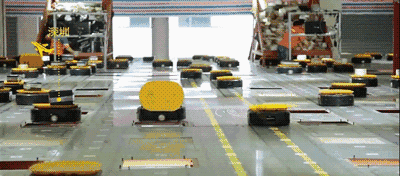 AGV
Electromagnetic field, the theory of which was contributed by Ampere and Faraday, and finally completed and formulated by Maxwell, can be used as a signal to guide objects in motion. As a demonstration of electromagnetic control, automatic guided vehicles, abbreviated to AGVs, commonly navigate by following signal-emitting wires entrenched in concrete floors. Such machines are nowadays popularly used to move materials in modern industrial environment without the need of an operator or driver.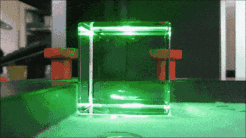 Laser Engraving
Explore the basic machine tool of laser engraving in the SDJU Technology Gallery. The laws of quantum mechanics require the energy spectrum of the atom to be discrete rather than a continuum, which brings laser into existence as a device that stimulates the transition between different energy levels, in the form of light at a particular wavelength. This is why concentration and well-controlled precision are often presumably designated as the principal characteristics of laser beam.
We comport ourselves with the provision of the modern demonstration that makes prints from metal or crystal plates, into which a design is to be engraved with laser. Instead of being perverted to create weapons of destruction, the technique of laser engraving is widely used in jewellery, semi-conductor, and medical industries.