By Chloe Wang & Sophie Zhang
December 5, 2019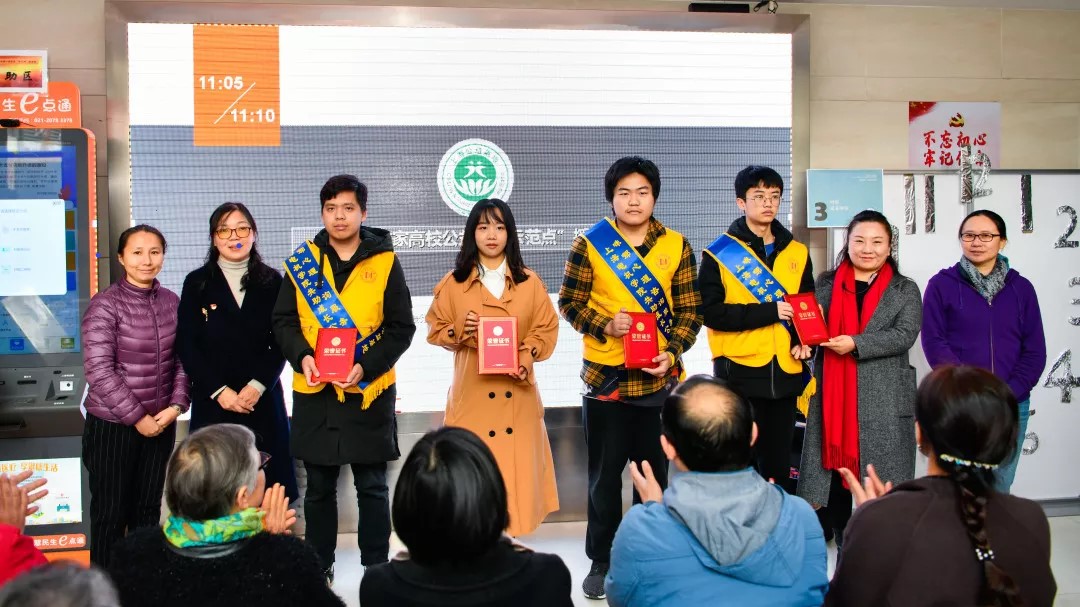 When Lin-gang Special Area was established in August 2019, Jiawen Yang had just come back from a summer camp in Moscow, where she had been studying as an exchange student. In the days immediately after the official unveiling of the Area, the SDJU board of trustees focused on helping their students and university staff develop new skills; after three months, however, they were itching to do more. That itch would take them to a virtual community university in a nexus with Shanghai Open University, which was inspired by a simple question they asked themselves: 'How can we help the community at large?'
Having been a volunteer since at nursery, Yang soon became involved in an effort led by the School of Marxism to help residents and community members in Lin-gang. In working together, they developed a program to address the needs of elderly residents in the community. The 'welfare' program is ongoing and has already offered lectures and classes on how to manage a healthy diet, to exercise forbearance by arts, and to secure human rights in seniors.
Yang says love is drifting and hence happiness can be felt and shared. 'There were days when I would look after a guy diagnosed with autism and pinch myself,' she recalls. 'And eventually the enormously thwarted communication was smashed by wholehearted talk.'
The 2018 figures at the Shanghai Municipal Government indicate an impressive phenomenon: 5.032 million residents who are no less than 60 years old, consisting of more than one-third of the population of the city; and 503 seniors at the ripe old age of over 100 living in Pudong New Area, at the top in number of all the districts in Shanghai. The Area of Lin-gang has been formed as a hub for attracting talents, who move to affordable and qualified housing facilities each year, usually along with senior members of their families. The program for social welfare that Yang has joined was particularly planned to recruit university students into providing a life rich with connection and purpose for the seniors in the community.
Yang's current belief is that more efforts will be exerted in the field of volunteer service, embracing raising funds and providing human resources. Each effort will be guided by that same simple question – How can we help? The upcoming effort of the SDJU social welfare base is supposed to be a network of collaborative programs along with student groups and business organizations that will give university students broader scope for social justice work.