Summits of 2019 WLA 2nd Annual Forum Kicked off in SDJU.
On the afternoon of 30th Oct., WLA Artificial Intelligence Algorithm Summit and WLA Carbon-hydrogen Bond and Novel Chemistry Summit were held at SDJU Lecture Hall and Studio Theatre. Sun Peilei, Secretary of SDJU CPC Committee, Hu Sheng, President of SDJU, Chen Xin and Yang Ruofan, Deputy Secretaries of SDJU CPC Committee, Chen Donghui, Wang Zhiheng and Yang Junjie, Vice Presidents and Zhang Chuan, Chief Accountant, were all invited to attend. Nearly five hundred teachers and students were on the site.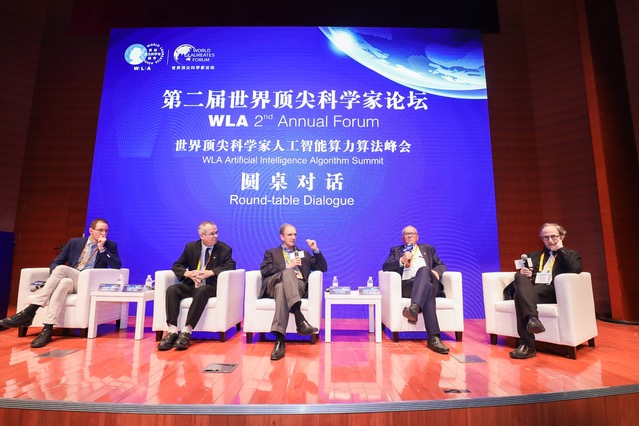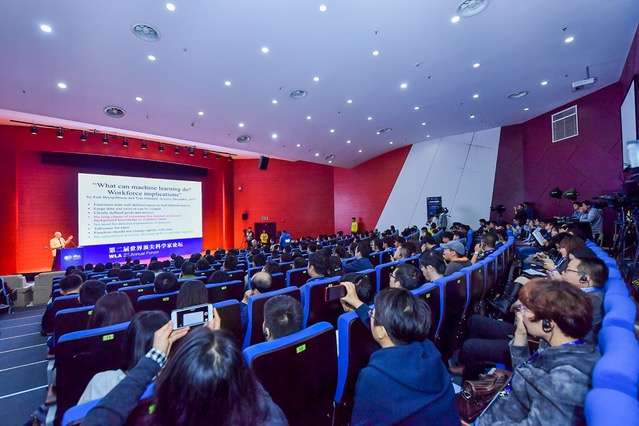 At WLA Artificial Intelligence Algorithm Summit, Michael Levitt and Arieh Warshel, 2013 Nobel Prize Laureates in Chemistry, Leslie Waliant, 2010 Turing Award winner, Caucher Birkar and Alessio Figalli, 2018 Fields Medal winners, Timothy Gowers,1998 Fields Medal winner, Diffie-Hellman, 2015 Turing Award winner, Joseph Sifakis, 2007 Tuning Award winner all delivered keynote speeches. They also made round-table dialogues focusing on a series of important issues such as artificial intelligence, biological intelligence, supercomputing, function of brain thinking, encryption algorithm, blockchain technology, speech and image recognition technology, cross-cultural combination of artificial intelligence and biological technology and the prospect of intellectual industry in the future.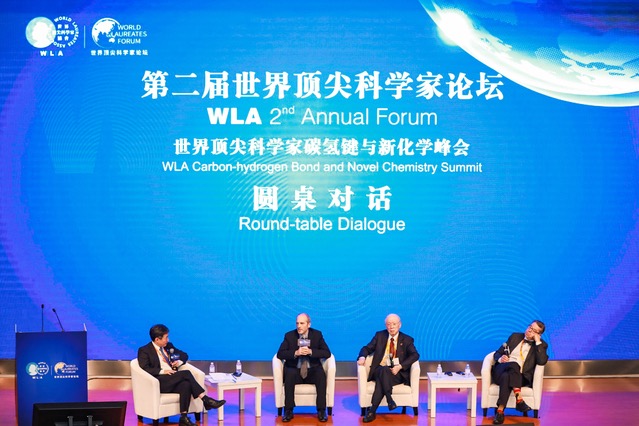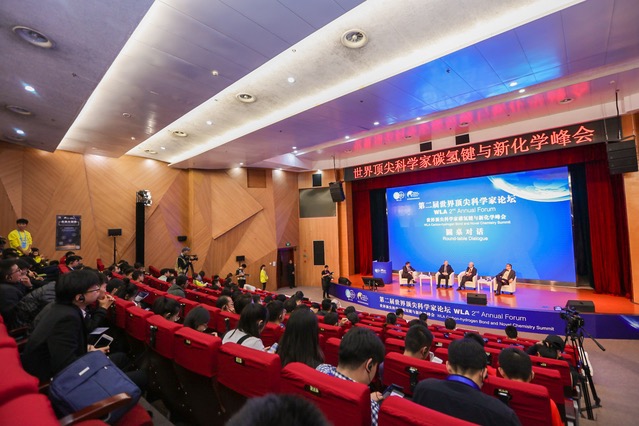 At the WLA Carbon-hydrogen Bond and Novel Chemistry Summit, Akira Suzuki, 2010 Nobel Prize Laureate in Chemistry, Yu Jinquan, 2016 MacArthur Fellows Program winner, Jean-Marie Lehn, 1987 Nobel Prize Laureate in Chemistry, two winners of 2019 Wolf Prize for Chemistry Stephen Buchwald and John Hartwig, held a round-table dialogue on the frontier technologies and key issues in the fields of carbon hydrogen bond and new chemistry, focusing on the new methods of carbon hydrogen bond catalysis and functionalization, the application of click chemistry and catalytic chiral reaction, the activation of hydrocarbon bond by soluble transition metal complexes and the future development of new chemistry.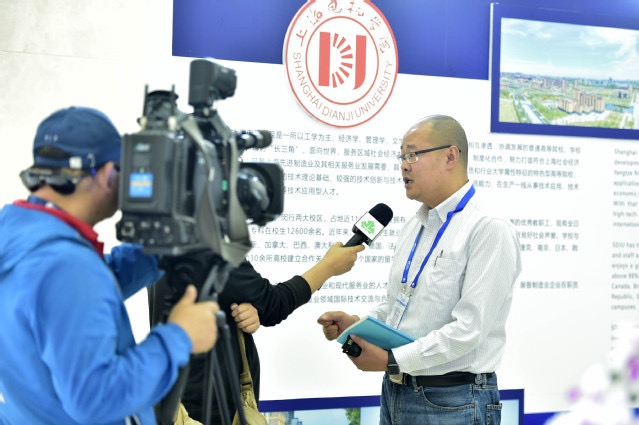 Both the teachers and students learned a lot from this great minds-leading forum. "This is a great opportunity for me. Experts put forward theoretical explanations for in-depth learning. It's really enlightening and I realize a solid theoretical basis is very important for applied universities like SDJU." Cai Cheng from School of Electronic Information Engineering said. Li Jingchao said that the forum provided several new ideas for her academic research in the future. During the past few years, School of Electronic Information Engineering has developed a new discipline "artificial intelligence", established big data department, and cloud computing lab, thus offering young teachers a better platform to do scientific researches. Hopefully, they will achieve new breakthroughs by learning new knowledge continuously.
SDJU attached great importance to these summits. The relevant departments cooperated closely, made plans and deployment in advance, provided accurate and perfect services, and worked closely together to ensure the success of the summit