Refined and Elegant Art Performance on Campus
--Concert of Classic Film and TV Songs on Stage
The Concert of Classic Chinese and Foreign Film and TV Songs, another refined and elegant art performance on campus, hosted by SDJU Communist Youth League, organized by the School of Mechanical Engineering, and orchestrated by Shanghai Hailin Jazz Orchestra, was put on staged in SDJU Theater at 7:00 p.m. Sep. 17th.
In organizing the concert, the School of Mechanical Engineering concerted full play the power of student union organizations, enabling the performance run smoothly, and thus the concert was highly praised by faculty and students.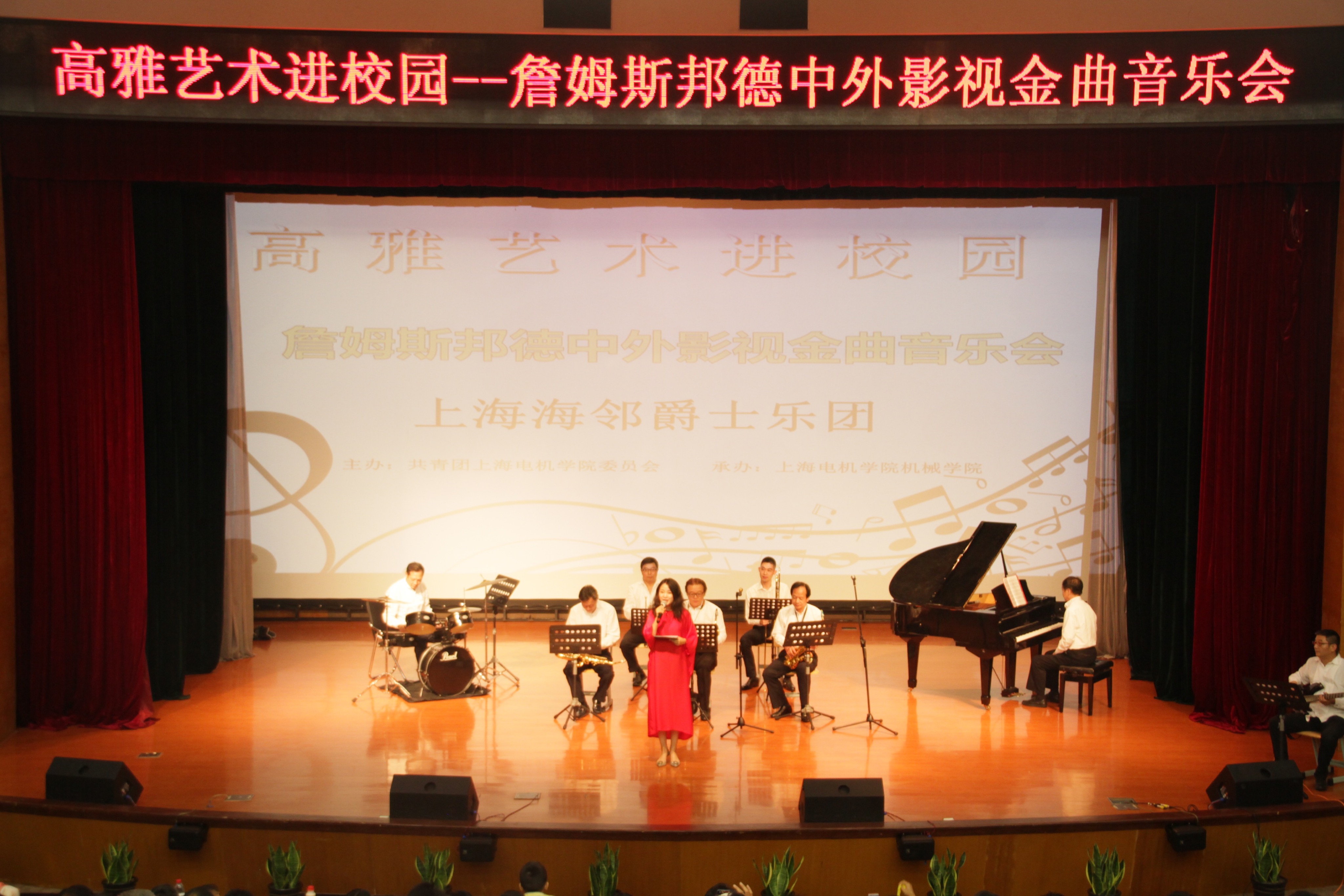 The opening track James Bond reproduced Bond's calmness and wisdom in the movie 007; Castle in the Sky opened a window into Miyazaki Hayao's animation world for the audience; the solo— Heaven and Earth, with Ms. Zhang Yan's clear pitch, was truly memorable; and Fight to Win inspired everyone to work hard and face difficulties bravely.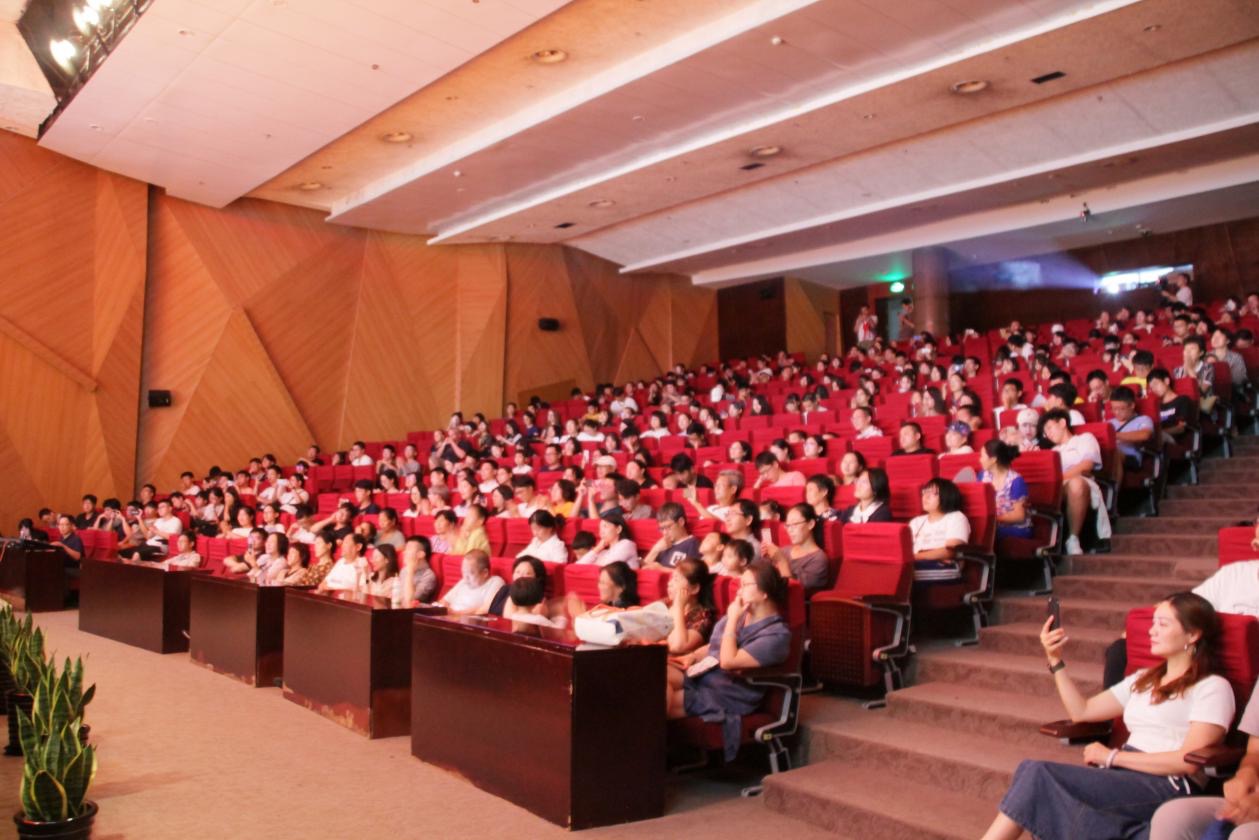 The founding of PRC is never possible without ordinary people's blood and sweat. Clear and Pure Frontier Spring Water, Nanniwan and Velvet Flowers sung by Ms. Li Shuyu well interpreted that sense and made the audience realize that rejuvenation of the Chinese nation can only come true through the arduous struggle of generations of people under the leadership of the Communist Party of China.
Ms. Ji Xiaolan, head of the orchestra, sang If I Ain't Got You. She interspersed the song with Mandarin and Shanghai dialect, well reflecting the unique old Shanghai style.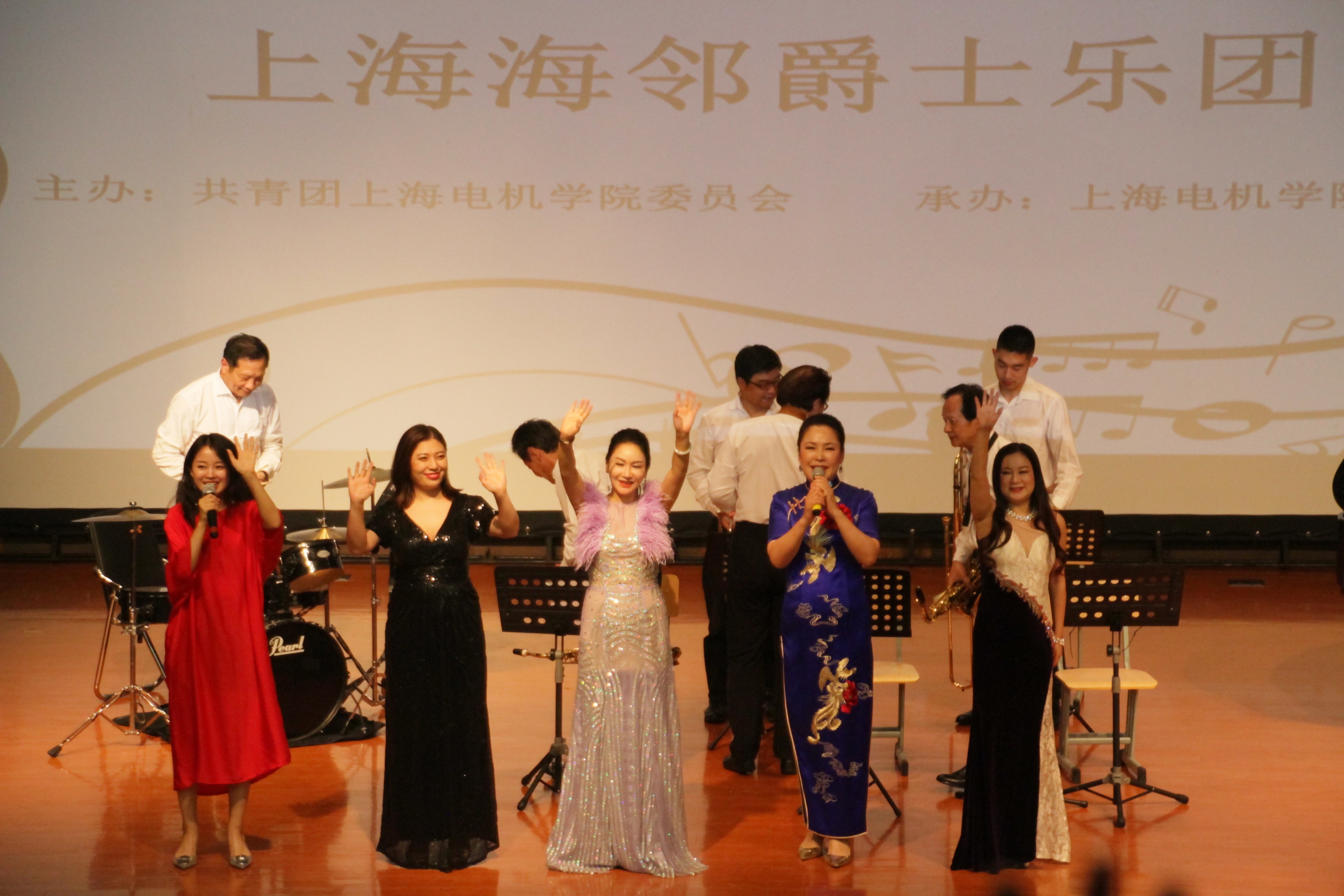 The concert ended with the song of There is No One in My Heart but You. Through this campus art performance, teachers and students tasted the beauty of modern music, and appreciated the excellent performance of these artists. Refined and elegant art performance on campus always indulges students and teachers with unique audio-visual feast, making them temporarily forget about their study or work.
(by Shan Xi)