SDJU Concerted for CIIE
Hu Sheng, SDJU president and Li Xiaojun, deputy secretary of the SDJU party committee and vice president, had a friendly talk with 2nd CIIE SDJU alumni and volunteers in north hall meeting room of National Convention and Exhibition Center (NCEC) on the afternoon of Nov. 8th. Alumni of the meeting included Zhang Zhenfeng (admitted to SDJU in 2006 and majored in electrical automation), Zhao Xian (admitted in 2005 and majored in international business), Chen Qi (admitted in 2009 and majored in international trade), Zhang Donglan (admitted in 2000 and majored in electrical engineering) and some representative CIIE volunteers from SDJU.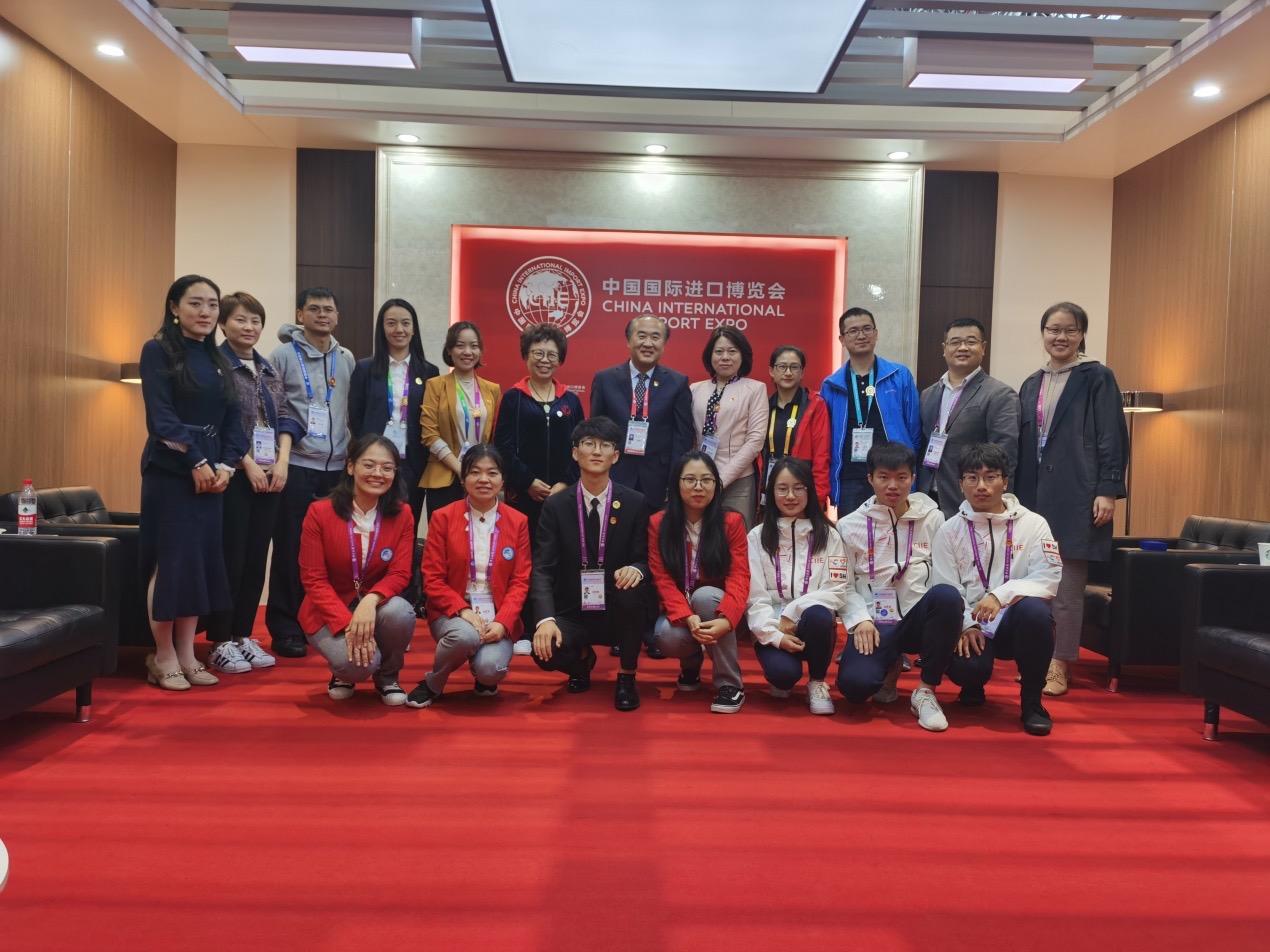 During the meeting, SDJU alumni shared their work experience and job responsibilities during the 2nd CIIE and also give some useful advice to SDJU volunteers.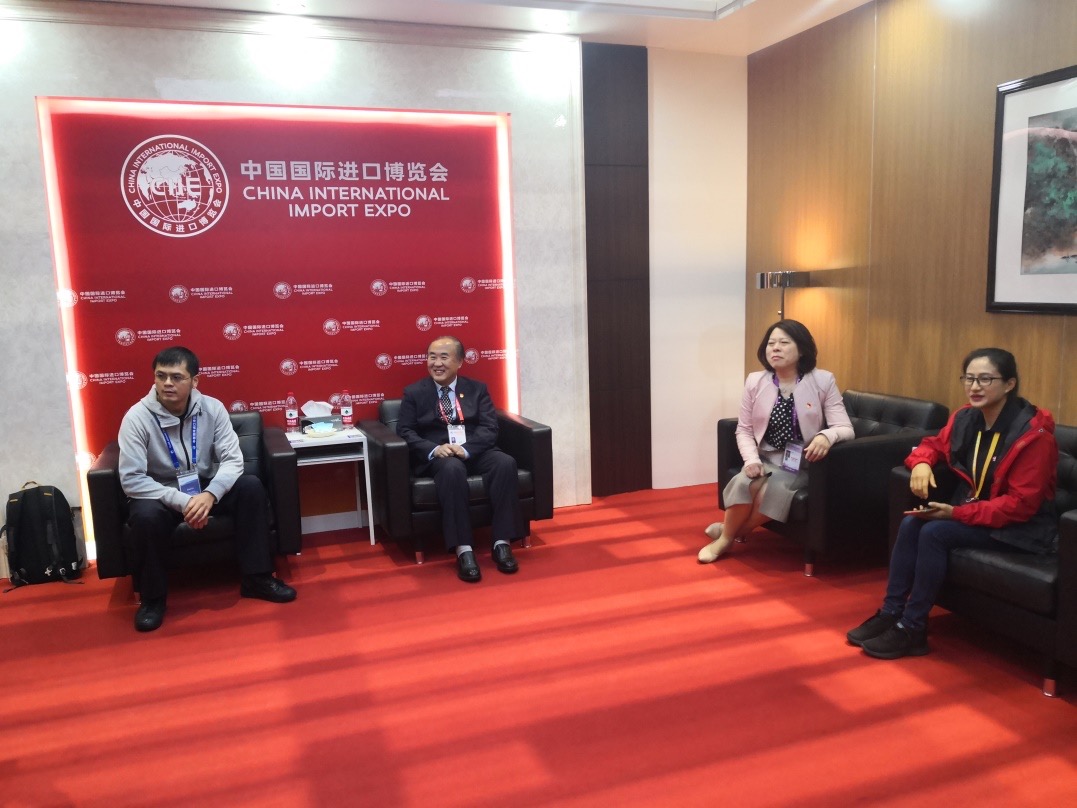 Alumnus Zhang Zhenfeng's job well interprets his long cherished aspiration of contributing to the country and serving the people. Zhang works in Qingpu Branch of Shanghai Public Security Bureau. He is now a member of CIIE Directorate in charge of transportation and security. "I am no ordinary policeman. I am definitely good at technology! There are tens of thousands of cameras within this expo region, and I can guarantee that no criminals would escape from our camera. With the help of technology, peoples' lives and properties are safe in our hands." His plain yet firm words inspired all SDJU volunteers and made them more determined to serve and contribute selflessly!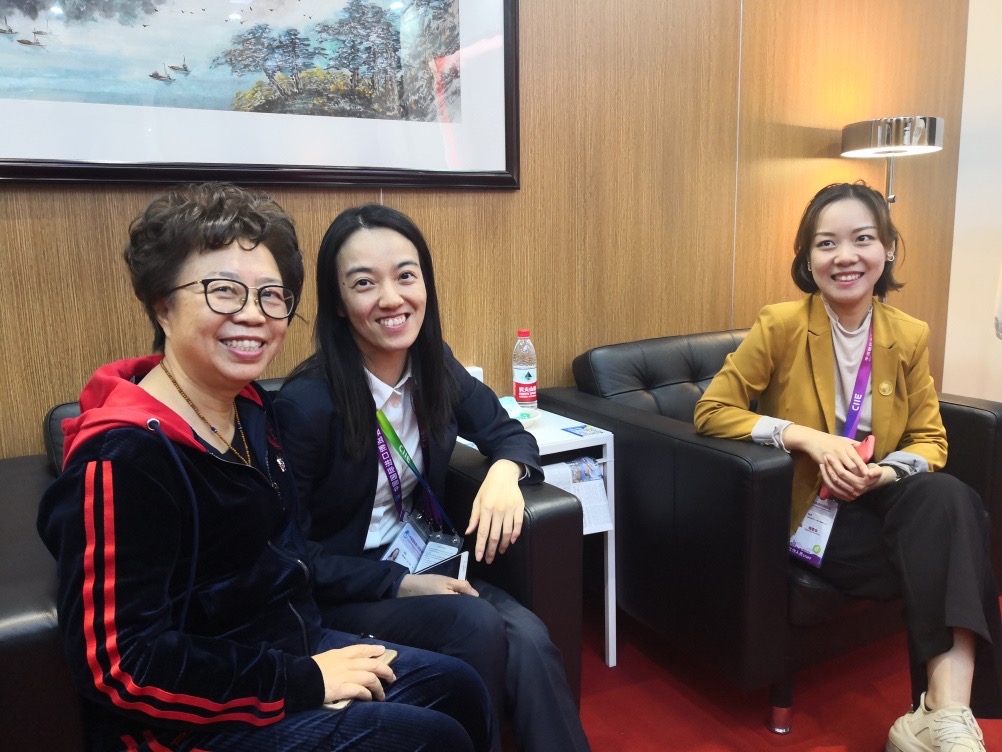 Alumna Zhao Xian keeps improving her job, exhibiting perfect professional quality. Zhao is now the senior manager in General Affairs Section of Equipment Engineering Department in NECE. Zhao is in charge of equipment security and she said, "Our department takes responsibility for the safe operation of all the equipment of this expo. Even the slightest mistake is not allowed to make." Chen Qi, marketing director of NCEC Convention Center, witnessed international cooperation and exchange meetings one after another. She said: "Seeing so many countries come to cooperate with China, I really feel that China at the center of the world stage, and the whole world is paying attention to China. NCEC staff should welcome all foreign friends with proper manners." Work by staff like Chen Qi is stressful yet sometimes intangible and this particularity makes them constantly pursue professional perfection.
Zhang Donglan, who works in Haas Automatic (Shanghai), is passionate about her job and acquires exquisite professional skills. After introducing her work, Zhang became excited and said: "I really appreciate SDJU, from where I have laid a firm foundation for my job. So after graduation I can make full use of my major and here make my own contribution to CIIE." When talking about her skills, she, with shinning eyes, inspired all the "little leaves" to keep studying specialized knowledge, acquiring skills and making China products available around the world.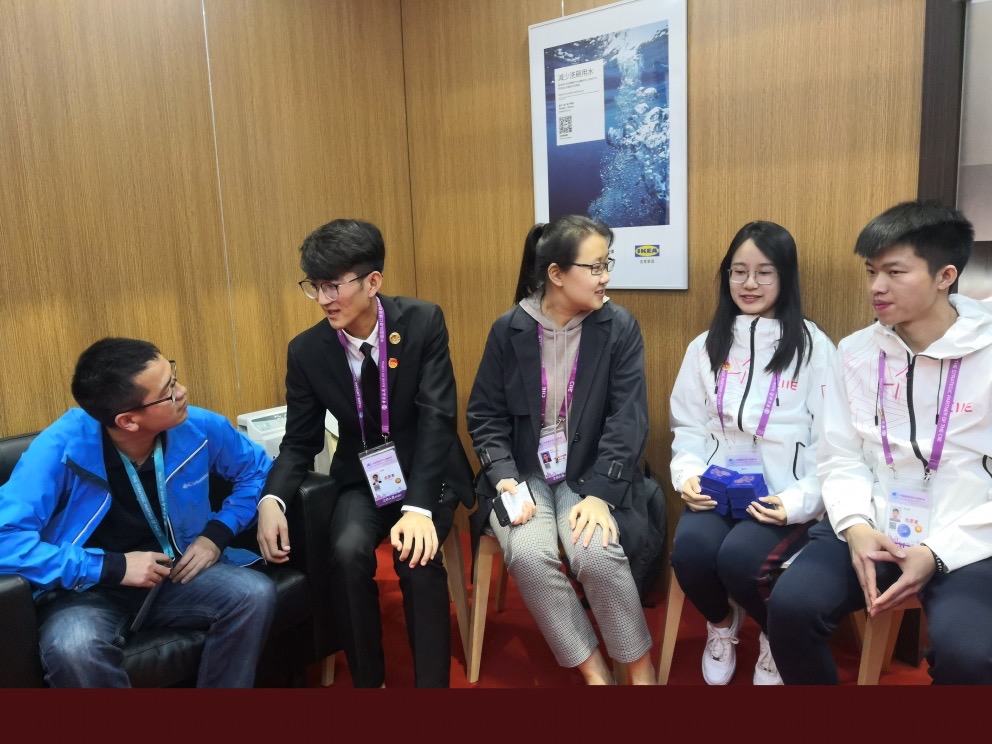 The lively sharing of alumni's stories encouraged every "little leaves". Zhang Haijun, a volunteer who has been in the indoor equipment exhibition area for 15 days, said: "The CIIE offers me opportunities to see all kinds of machine tools, robots, automation equipment, medical equipment, 5G technology and so on. I believe that every volunteer can stick to his post and strive to inherit the CIIE Spirit! "
Li Xiaojun, deputy secretary of SDJU party committee and vice president, said that it was fate that gathered SDJU students together to give a helping hand to CIIE, and it also showed that SDJU graduates were glowing in all walks of life. "I hope that the SDJU alumni, teachers and students here as well, can spread the SDJU spirit on various occasions, thus the SDJU spirit will go to the world."
President Hu praised the performance of all alumni and volunteers, and also set higher requirements for SDJU students: "SDJU students today will become great craftsman tomorrow, and I hope all of you continue to learn professional knowledge, keep improving, and strive to be the pillar of the country."
By Qian Bin