By Snow Zhao & Lisa Yang
September 10, 2018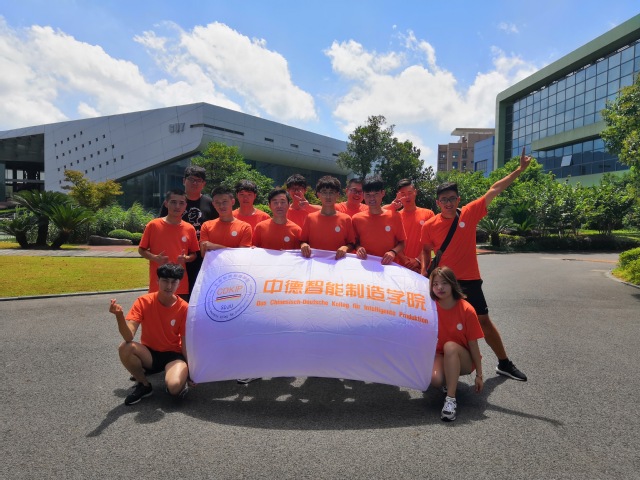 Thirteen undergraduates from the SDJU Sino-German College for Intelligent Production (CDKIP) have just brought to an end a two-week internship at Ningbo GQY Video & Telecom Joint Stock Co., Ltd..
GQY, founded in 1992, is a pioneer in the video & telecom field, a leading expert in visual information system solutions in industry, and a world leading innovative maker of intelligent robots. It has established research and development centres and production bases of large-screen video, intelligent robot and augmented reality. GQY was listed on the Shenzhen stock exchange in April 2010. The corporation is located in Hangzhou Bay New District, which is a cluster of automobile and high-tech industries, forming a whole industrial chain with intelligent production as the core, scientific research and development as the driving force and talent cultivation as the support.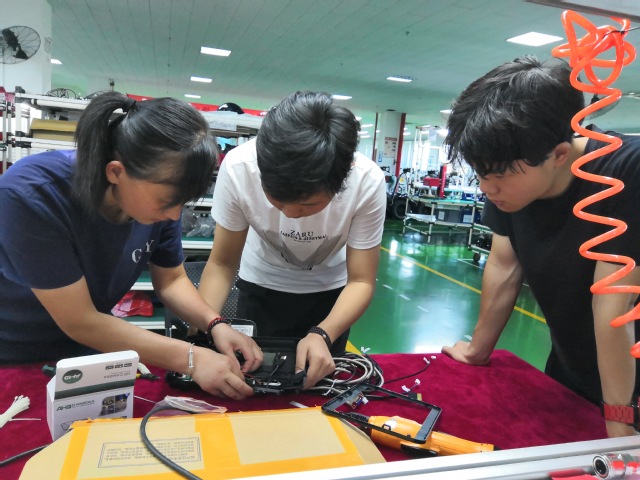 GQY has arranged training operations in its workshops for SDJU undergraduates. The students were divided into two groups, studying and practising in the big screen and the robot departments respectively. They experienced many practice modules such as the debugging of electronic workshop processors and projectors, the debugging of the connections of assembly workshop systems, the adjustment of digital light processing equipment used in demonstration halls, etc.. The principles that students had learnt in books became vivid and concrete, and the cold electronic devices and the complex circuit wires became sentimentally warm through hands-on practice.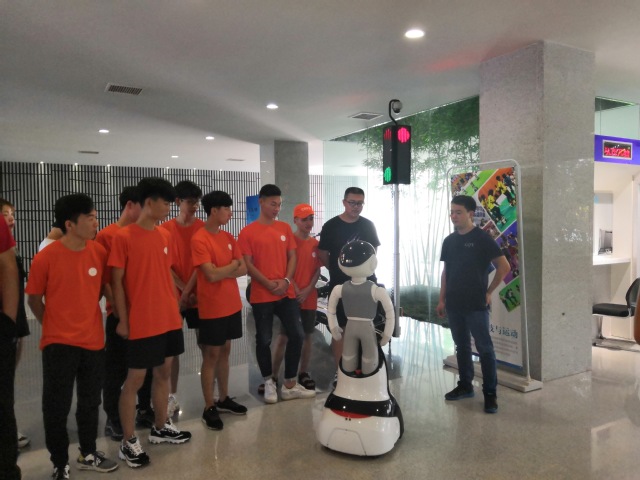 The industrial development layout in Hangzhou Bay highly match the academic interests of these CDKIP undergraduates who majored in intelligent production. In FOTILE, QINYUAN, KUBO, PHASE and so on, the future engineers were immediately lit up by machine arms, unmanned assembly lines, and autonomous robotic cars shuttling by themselves. The intelligent factories, smart chips, and independent intellectual property rights show that China is accelerating the development of intelligent manufacturing, striding towards a world power in manufacturing.