By R. Ling
July 27, 2018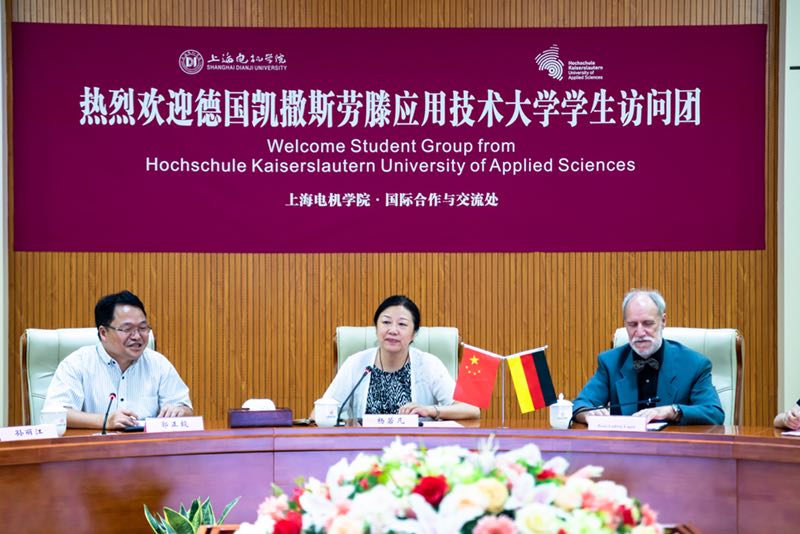 Although he didn't expect it ten years ago, it has been the eighth time for Ludwig Peetz, dean of the Faculty of Applied Logistics and Polymer Sciences (ALP) at the Hochschule Kaiserslautern - University of Applied Sciences (HSKL), to come to China. He expresses his gratitude for the kind hospitality provided by SDJU.
HSKL is organized into five Faculties located on three campuses, with the Faculty of ALP the only one on the Pirmasens campus. As the head of the Pirmasens campus, Peetz is well aware of the ties with SDJU in student and faculty exchange. 'The numbers of students who have come to the Pirmasens campus for one-year-long study add up to 120,' says Peetz.
From 16 years ago when both universities started cooperation to today, Peetz is very pleased to see the cooperation in education and research has been progressing quite well and has evolved to a deep level.
Albert Meij, HSKL Vice President for Education and International Affairs, took a delegation of HSKL senior leaders to SDJU in March 2018, to boost educational, economic, and cultural cooperation between the two institutions. Both parties have agreed to work together to establish a cooperative college for intelligent production officially certificated by the Ministry of Education of China. 'The certificate would mark a milestone in the history of the cooperation between SDJU and HSKL,' says Yang Ruofan, SDJU Deputy Secretary.
'Shanghai is a large, modernized city with a population of 24 million, while Pirmasens is a small town with many beautiful sights and has a population of 40,000. The very distinction appeals to students and faculty members from both sides, and facilitates the exchanges between us,' says Peetz.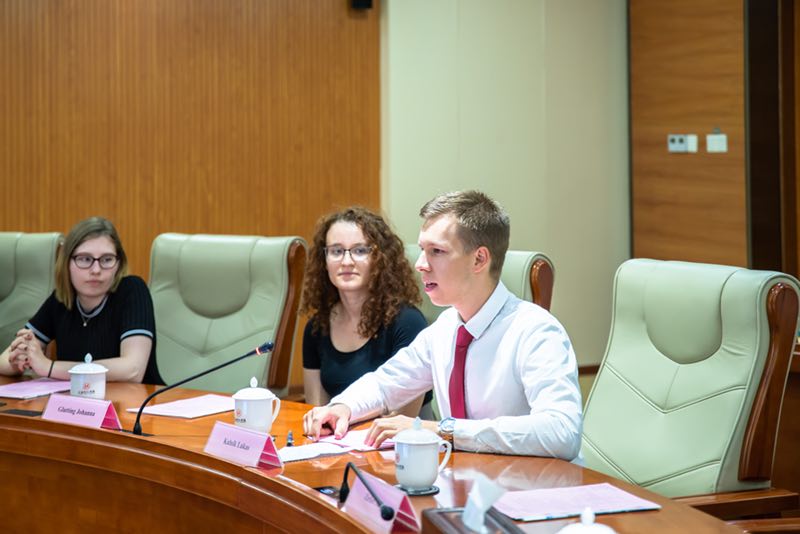 'Nowadays to be successful in global markets, knowing the local culture helps one conduct trade more easily and efficiently,' says Lukas Kalnik, one of the ten HSKL visiting students led by Peetz to SDJU. 'That constitutes the major purpose I participate in the summer culture program at SDJU'. Kalnik majors in industrial engineering, a combination of mechanical engineering and business administration.
The Summer Culture and Technology program hosted by SDJU offers to the German students and teachers a variety of activities on the SDJU campuses and around the city, including Chinese Culture classes, Maglev experience, and visit to Shanghai Science and Technology Museum, etc.. 2018 is the eighth year for the program to be held.
'I am rather impressed by the electric cars travelling on the roads and streets of Shanghai, while in Germany people don't get promoted to use them,' says Peetz. 'I have been excited to see so many different things every time I come to Shanghai.'