By Yue Ping Deng & Zhen Zhen Wang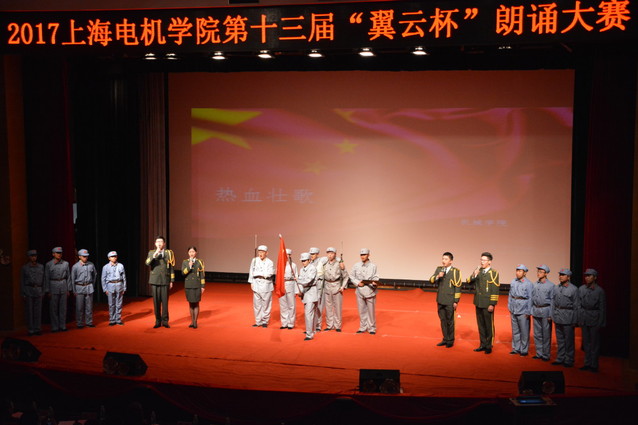 The finals of 13th Yiyun Cup Recitation Bee took place in Lingang Theatre of Shanghai Dianji University on Dec. 14, 2017. Sponsored by the Communist Youth League, the Students' Association Union and Yiyun Literature Association, this recitation competition interpreted Chinese Dream in a novel way.
The finals began with a silent tribute to those who were killed during Nanjing Massacre, as it happened to be the fourth National Memorial Day. Later in his speech, Jiao Bin, vice president of Shanghai Dianji University, expressed his hope that the young people today could devote their wisdom and youth to our Chinese Dream.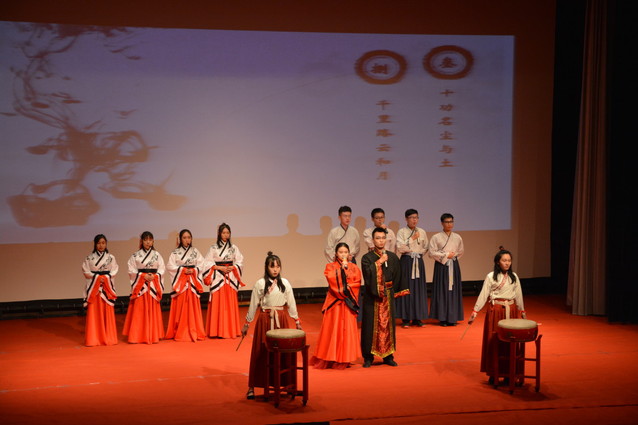 The first part of the finals witnessed the contestants' reciting of the selected reports from the 19th National Congress of the Communist Party of China. The second part was the most competitive one. Each group performed their recitation passionately and devotedly, with glamorous costumes, excellent music and elaborate performance.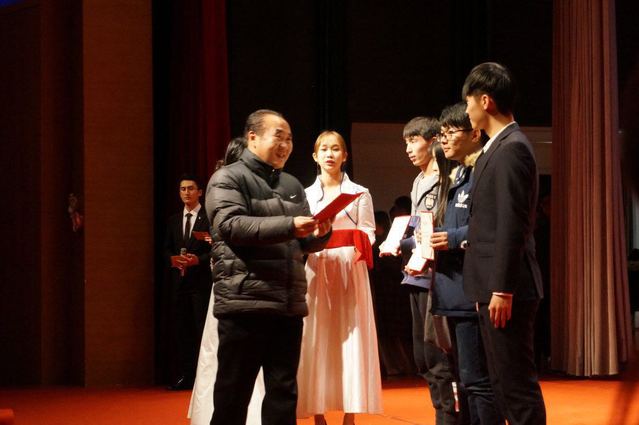 The group from the Advanced Vocational Technology College won the championship.